After we had had our first taste of Iceland in April, we were even more determined to go over for a longer time. The months went by quickly, and in September we spend a considerable amount of time to clear out our respective apartments. Luckily, we could store our boxes and furniture at our parent's places.
I have moved quite a few times in the last decade, and I'm always amazed at how much stuff a person acquires. While the first move from home might still be easy and can be done with little or no help, after you have had a flat of your own, you'll need more people to carry stuff around. Plus, in the months abroad I noticed that I don't really need most of the things in my flat and that I get by with what I have in my luggage — at least for some time.
Anyway, we packed some suitcases and backpacks and flew over to Iceland in the middle of October 2015.
This time, the nature was different: no snow yet, no sleet and icy rains (yet). We rented a car at the airport and since we had seen Reykjavík in April, we skipped the town completely. Our first stop was Borgarnes, where we had booked a night via AirBnB. On the way up, Iceland greeted us with several rainbows and much more blue skies that in April. There were some low hanging clouds, but at least one could stay outside. We also stopped at a Bónus convenience store to grab some food, right on the outskirts of the capital.
While the AirBnB was listed as being in Borgarnes, we hadn't checked the map carefully enough and in Iceland, "in Borgarnes" can also mean "anywhere in a 20km radius around Borgarnes". It did take a bit longer to drive there than we had expected and the sun while we were still searching. Luckily, we had GPS navigation — it gets really dark at night in Iceland, especially when the clouds are covering the moon. The population is so sparse that any settlement can be seen from many kilometers away, but on the rural roads it is pitch black. Even the GPS only helps so far: you know that the road "should be here somewhere", but it can be a small sign (easy to miss in the dark) and a road barely recognizable as such. We did find our place to stay eventually, it turned out to be a nice mixture of smaller huts on a compound next to a river. We checked in, did some cooking and went to bed.
The next day, we were greeted by a beautiful sunrise. Armed with the camera, we stepped outside into the clean and fresh air.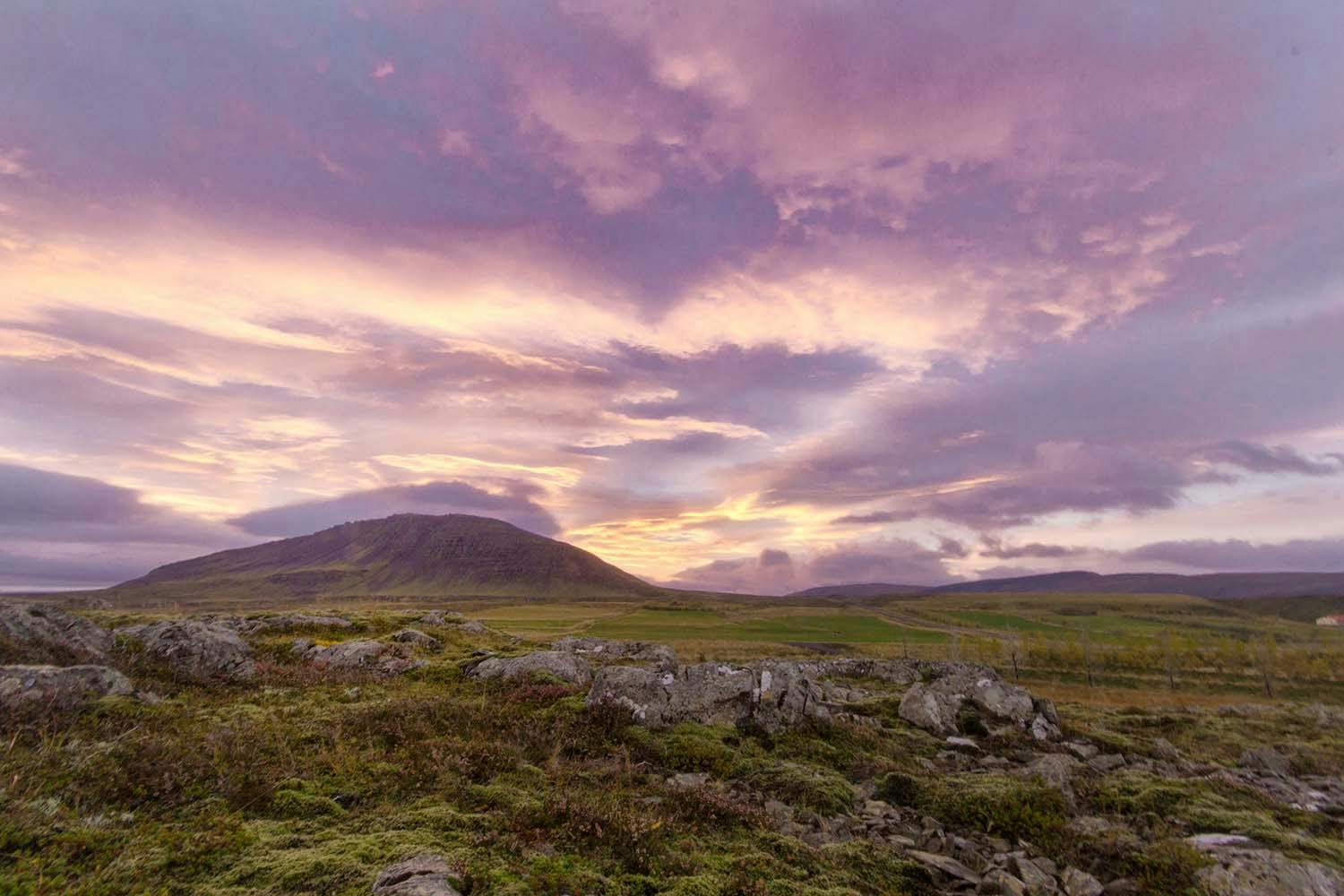 We took some pictures and drove down to Borgarnes, stopping for breakfast in a small café, then continuing on the 54 road towards the Snæfellsness peninsula. Driving around the peninsula, we stopped at the Gerðuberg Cliffs, volcanically formed basalt columns. The way to reach those kinds of sights is often not an asphalt road, but a gravel road. On these roads, I was worried about our rental car (a Golf). It is less stressful to get a 4x4 with enough ground clearance if you want to explore the country a bit.
What is fascinating about driving in Iceland is the diversity of the land. In April we had seen that already with low mountains, volcanic fields and Geysir areas. On Snæfellsness, driving westwards, there are the mountains to the right and the sea to the left, connected by little patches of green dotted with the occasional farm or church. A little further, at Búðakirkja, we found an old wooden church right next to the sea and a lava field.
The sun was shining through the clouds, and the sea reflected in endless sparkles. The main road then goes over the mountain, but the 574 road circles around the Snæfellsjökull volcano and you can visit the western shore of the peninsula. There are more sights to see here, most prominent are the black beaches of Djúpalónssandur, where the wreckage of an old ship is scattered around the sand, and the lava field of Lóndrangar, where rocks stand guard against the tides. It does look a bit like Mordor from the Lord of the Rings: black rock, broken shards of stone and endless landscapes with little features. It was beautiful.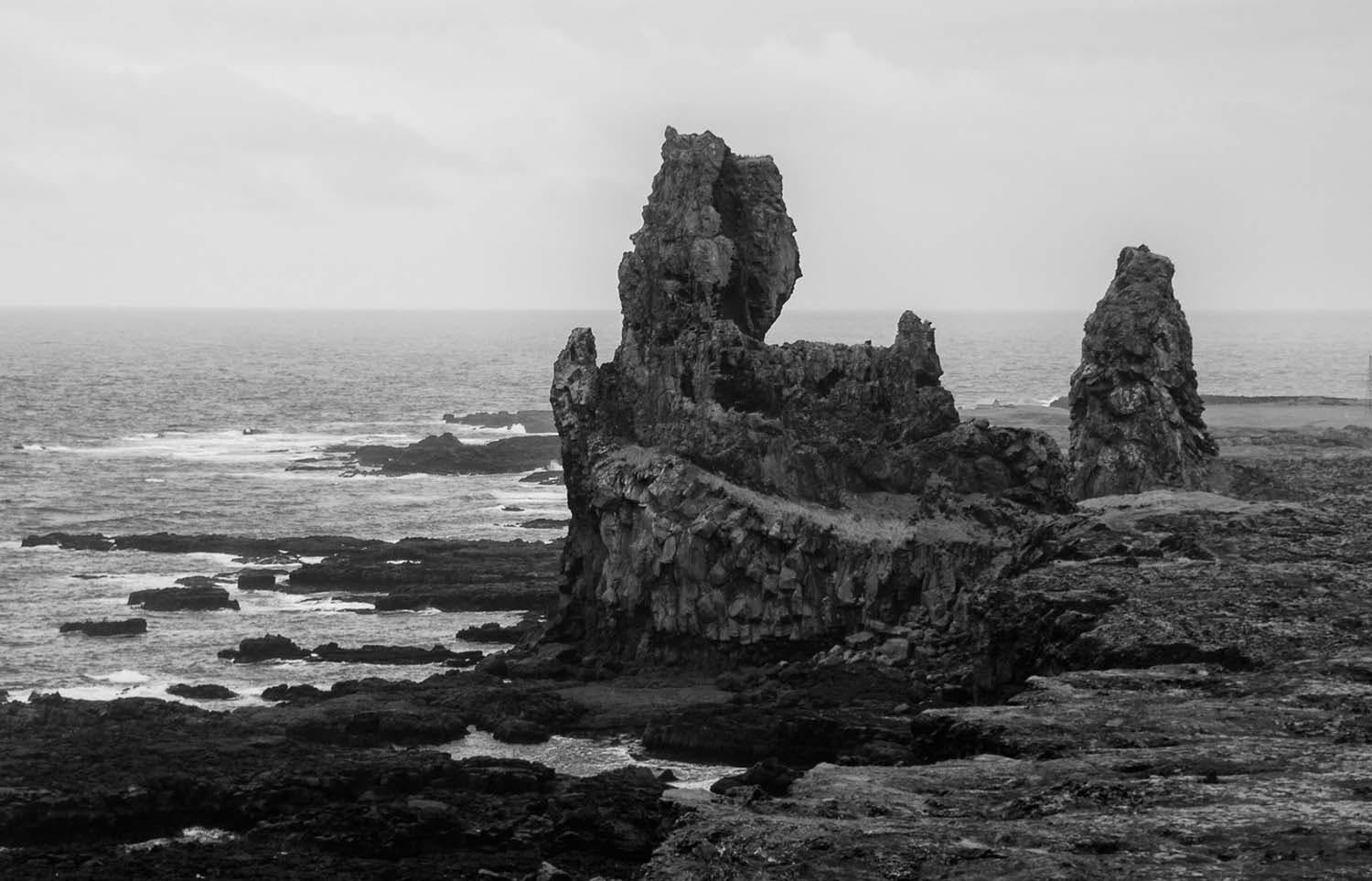 We continued around the Peninsula and stopped for the most photographed mountain in Iceland, the Kirkjufell. There is a little waterfall right next to the road and of course, we had to go there to take a picture.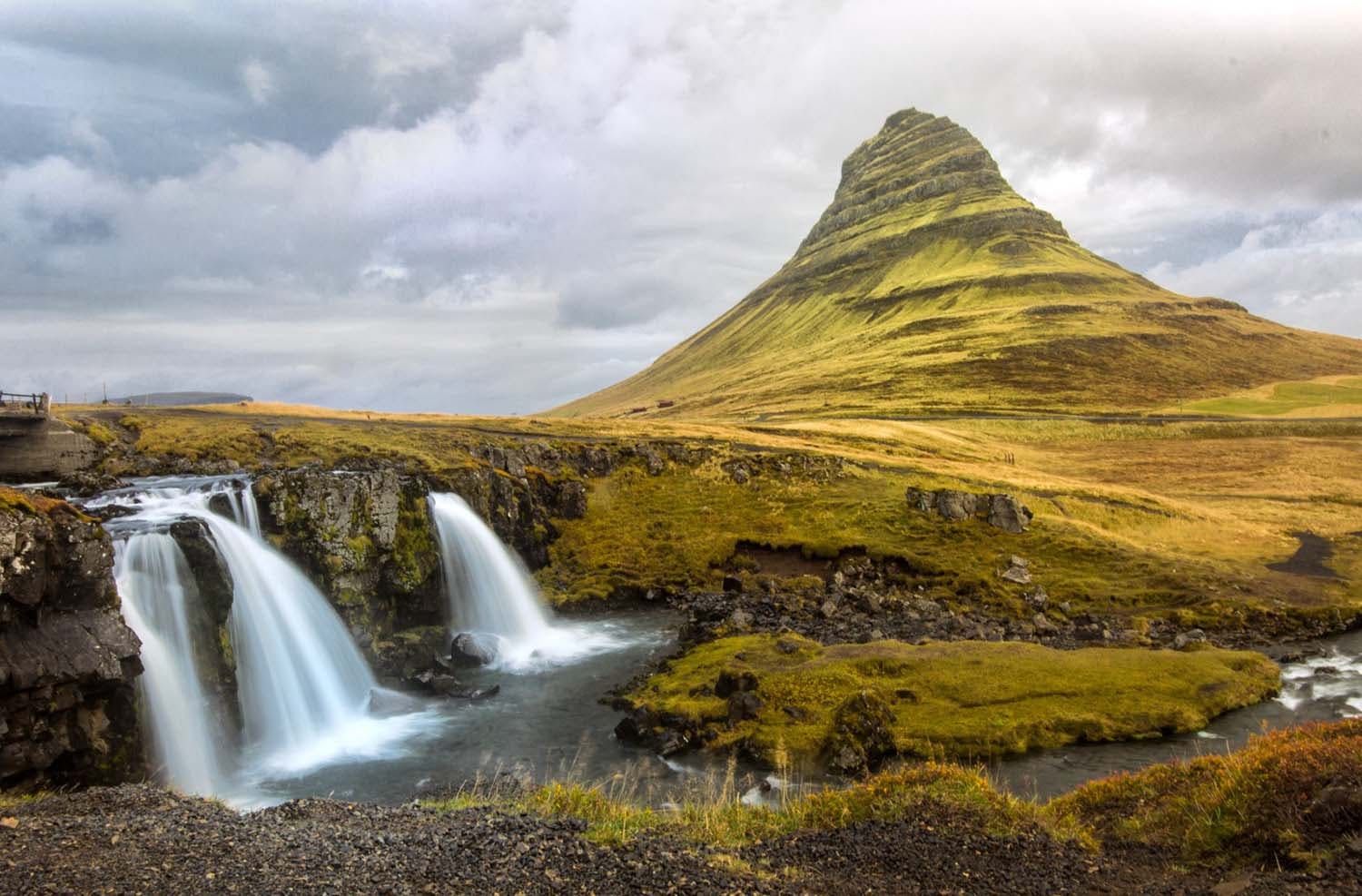 In the next village Grundarfjörður, we had an early dinner. There, we met some American tourists, who were very interested in eating local specialties, inquiring about everything they found on the menu ("Is this local fish?", "Is this local sheep?", "Is this local beer?"). Watered, fed and entertained, we set off towards our next location in Hvammstangi. The trip around the peninsula had taken longer than we expected (do you see the pattern here?).
One possible route takes 220km and about 2.5h to drive, the other road is only 180km… we took the shorter route. The only problem was: about 60 of those 180km are unpaved gravel roads, going through the backwaters of the peninsula. I was driving and I thought that the unpaved section would only be 5km or so, but it dragged on. And on. And on. Meanwhile, it was getting darker and the signs of life were getting even thinner. The VW Golf isn't exactly engineered for gravel roads and at this point, I was really worried. On the normal roads, the travel speed in Iceland is 90km/h, on this road I was able to go 40 max. When we were back on solid ground, we still had 150km to go. Luckily, we reached the paved road at dusk. It got pitch black outside of any settlements, and we met maybe five cars per hour, even though we were on the main road number 1.
We ended up taking almost 4 hours for the trip, on top of the kilometers we had driven during the day. A good lesson for Iceland: plan shorter trips and longer travel times, always.
In Hvammstangi, we met our AirBnB hosts, who were getting worried because we hadn't arrived earlier. They even had some leftovers from diner and we were very happy to get something to eat. Our host told us about her family, her various kids (from different marriages and some foster kids). Again, even as a tourist and stranger, Icelanders welcome you right into their families as though you are an old friend. In the morning, we even talked to one of the daughters who was learning English and tried out our base Icelandic which entertained her greatly. When we left, our host gave us her private phone number, in case we needed "a caring Icelandic mom".
Driving the last leg to Akureyri was a bit more relaxing that the trip on the previous day. The landscape is more mountainous and Iceland really showed her beauty. Sun and clouds, wind and rain, the sea and the mountains, all play together for the most dazzling effects. You are kind of driven to stop every few kilometers to enjoy the landscape and take pictures. Just when you think: "it can't possibly get more beautiful than this", the country says "Watch me!" and you drive over a mountain pass and there is another awe-inspiring panorama of summits and rivers and waves.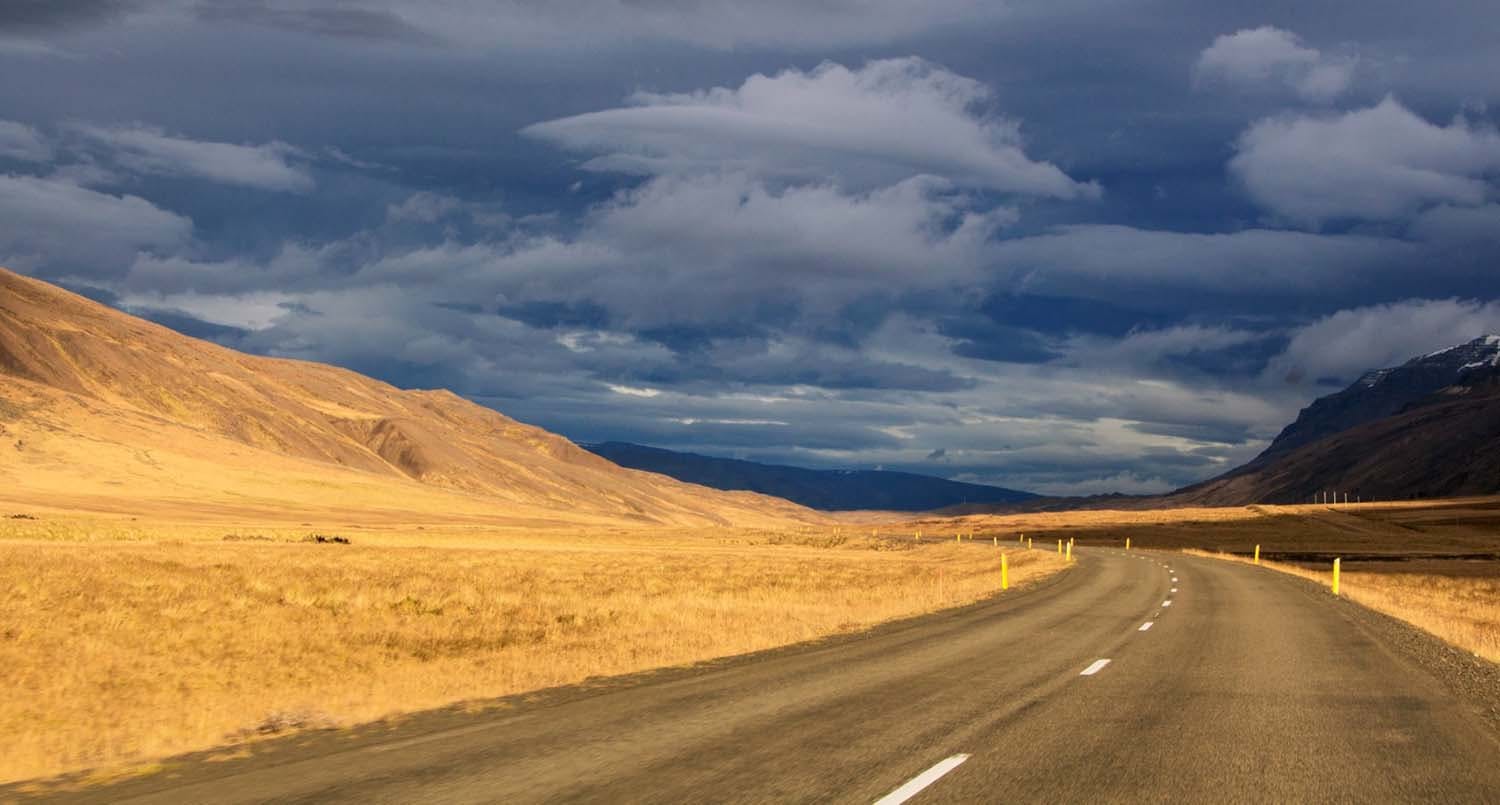 This day trip consisted mostly of driving and taking pictures and around early afternoon, we arrived in the small guesthouse north of Akureyri. Akureyri itself is the second largest settlement in Iceland, apart from the suburbs of Reykjavík. Still, it only has roughly 19000 inhabitants — more on that later. We had written earlier to inform our hosts/ employers/ new family when we would arrive. The guesthouse is right next to Eyjafjörður, a long fjord and Akureyri sits right at the southern end of it.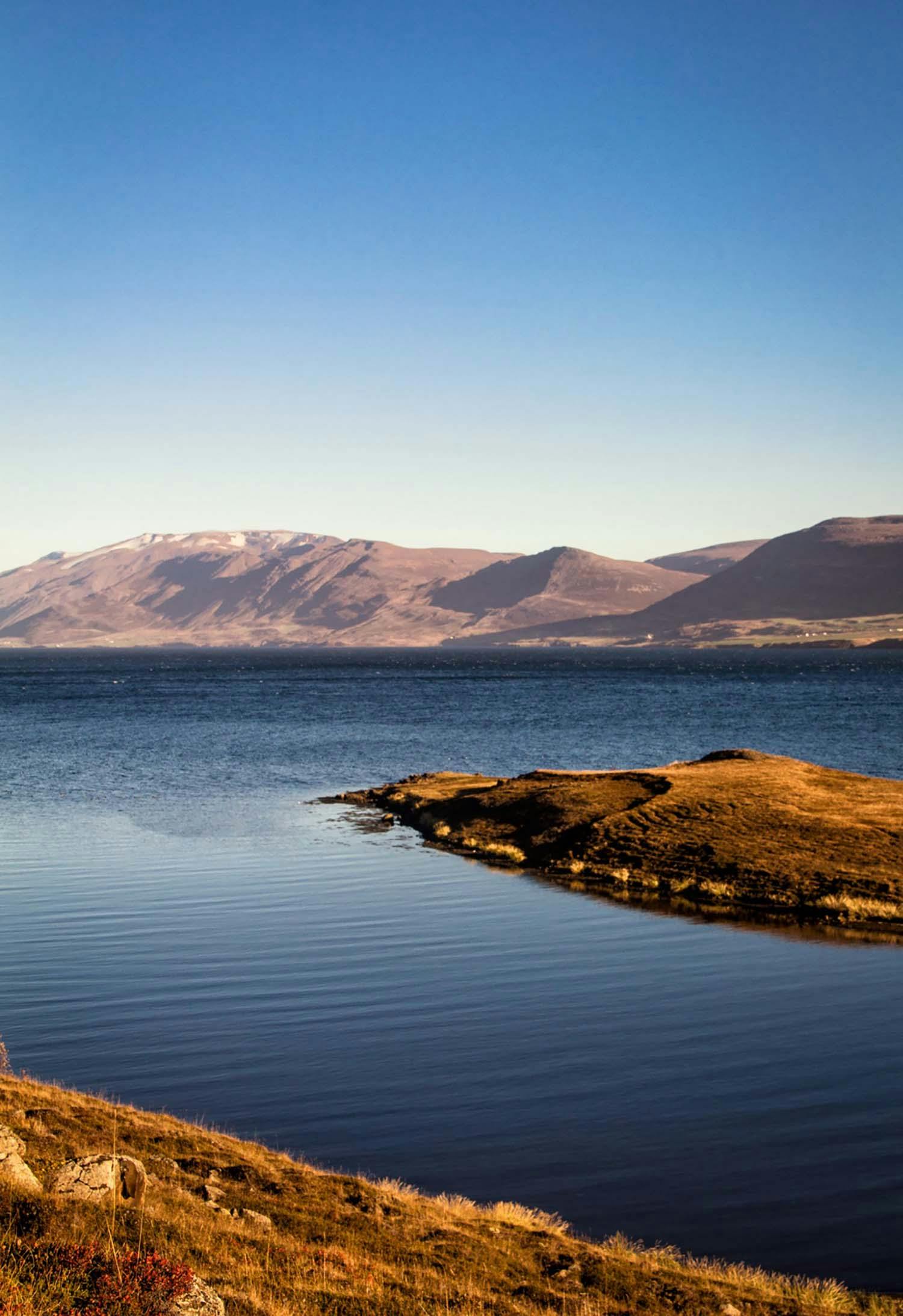 We weren't the only volunteers, there was a variety of international helpers around, from Europe and North America. There were some rooms for the volunteers, a separate kitchen and living room area and some bathrooms. Stepping right out of the door, it was just a few steps to the fjord. But for bathing, we had a much better target: the outdoor hot tub in the backyard. Because the water in a lot of areas in Iceland is taken directly from a hot groundwater spring, its temperature can reach up to 80°C. This means that no additional energy is needed to heat up the water for use in heating systems, general warm household water and swimming pools. It also means that there is a faint, but persistent smell of sulfur (i.e. rotten eggs) whenever you open a hot tap.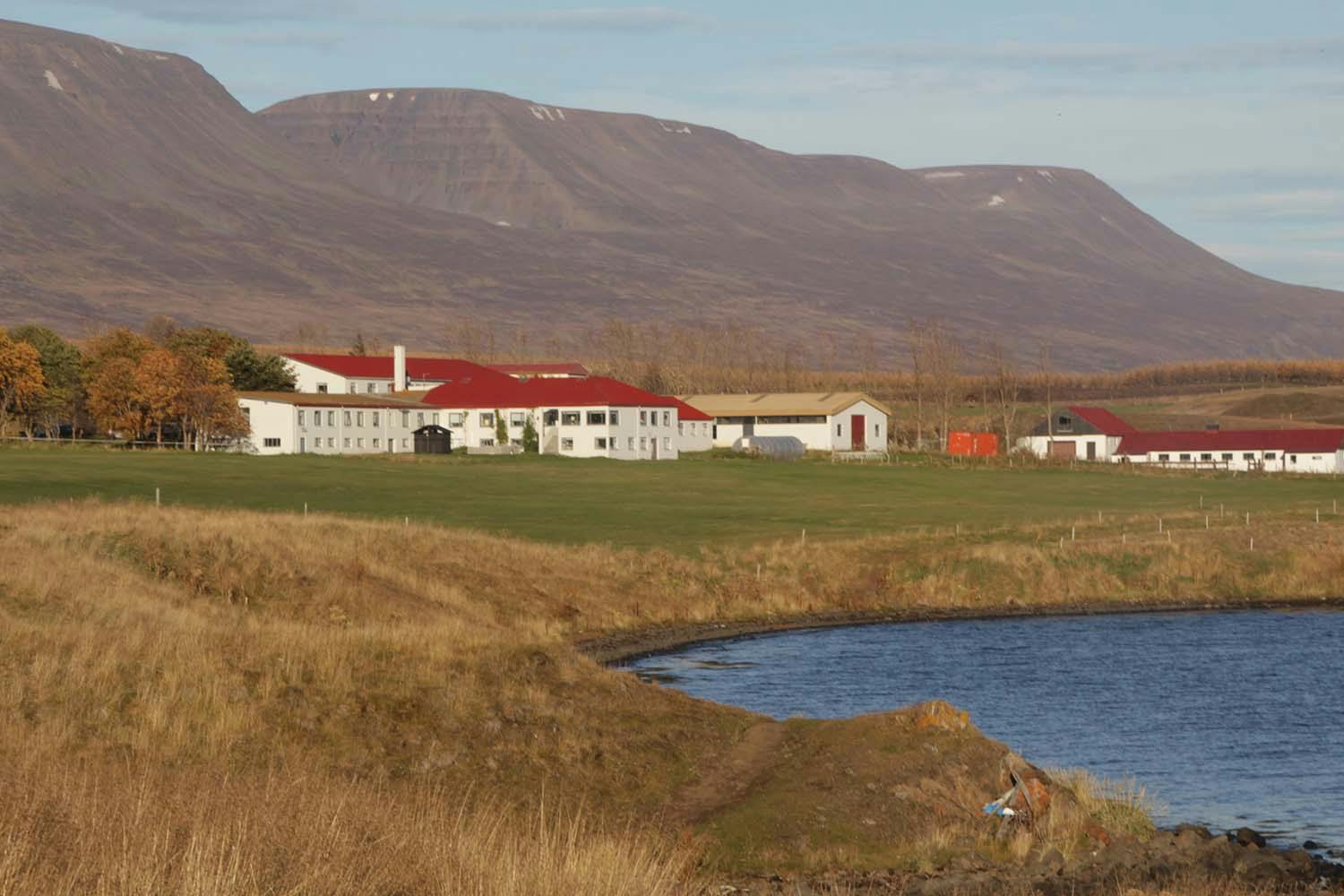 The guesthouse provides up to 28 rooms, a small restaurant and a living room with fantastic view of the surroundings. The family also runs horse tours for tourists, one of the main occupations of the volunteers. We settled into our cozy room and then drove to Akureyri airport to return our rental car. Dísa, the hotel boss, picked us up from there. We had finally arrived.
In the next article, I will go into what we experienced in the first months of our stay, up until the end of the year. Get ready for snow storms, Icelandic lessons and spectacular sunsets.