At first, I thought it was purely cyberpunk, but the stories are set in different flavors of scifi, including a steampunk episode (where not electronics and computers are the major technology, but gears and steam engines) and a more horror/ fantasy-oriented one.
Interestingly, many episodes are based on short stories by prolific writers such as John Scalzi (Old Man's War), Alastair Reynolds (Revelation-Series) and Peter F. Hamilton (Night's Dawn-Series). The quality of the stories overall is high indeed, infused with lots of humor.
Netflix rated the series for adults 18+ only, a lot of episodes feature gratiuitous violence and nudity — though not much more than your average Game of Thrones episode.
The fact that every episodes is animated differentiates this to the Black Mirror series, also on Netflix, which in turn relies on longer episodes and heavier topics. Love, Death & Robots is definitely more focused on quick wit and a more liberal approach to storytelling.
Is it a sign of our times, a tribute to the short attention span of Generation YouTube, that the episodes only run between 6 and 17 minutes? Maybe, but then again it's the same generation that will probably flock to the Avengers End Game movie in April, which has a run time of over three hours (about the same time it takes to watch all Love, Death & Robots episodes!).
While overall reviews have been very favourable, valid criticism has surfaced over the portrayal of women in the series. As mentioned, there is nudity and sex, as well as deeper and darker topics such as gang rape (Ep. 1 "Sonnie's Edge") and male dominance over female bodies (Ep. 8 "Good Hunting"). Those stories especially play into a narrative that (sexual) violence against women can and should be avenged, that hate and a "eye for an eye" response are natural, which it isn't. Yet, the series is far from being purely male-oriented, and yes, more women on the show (for instance, as writers and producers) could bring a much more modern look to the episodes.
In addition, one could argue that watching people being sliced, diced, speared and ripped apart isn't really benefinical for your mental health in the long run either. But that's a topic for another day.
Let's dive into the episodes!
Ep. 1: Sonnie's Edge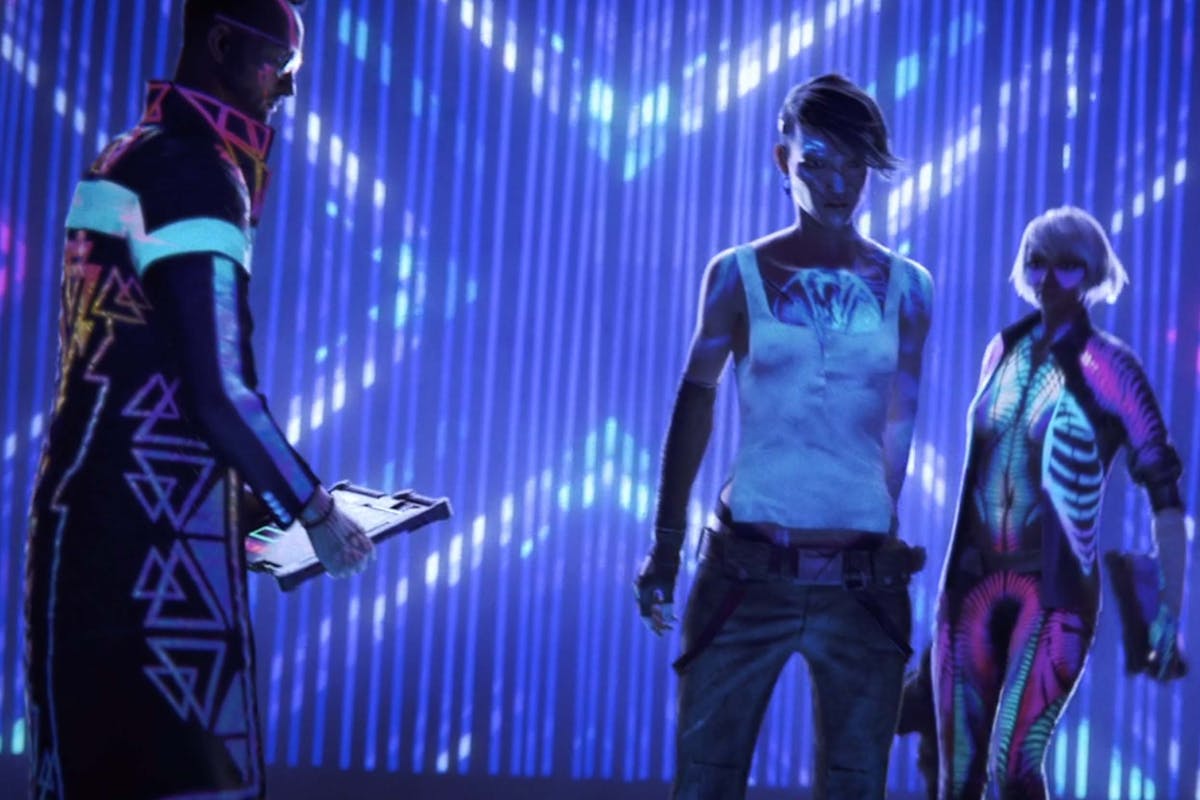 Starting off with a very cyberpunky episode, we meet Sonnie, who is fighting in the "beastie" pits with a huge genetically engineered monster. The episode feels like it should be a triple A video game, sort of like Pokemon meets UFC on steriods. It envelops everything in a grungy back story about Sonnie, the monster's "pilot"… You decide if that was entirely necessary.
Story/ Writing: 3/5
Animation: 4/5
Ep. 2: Three Robots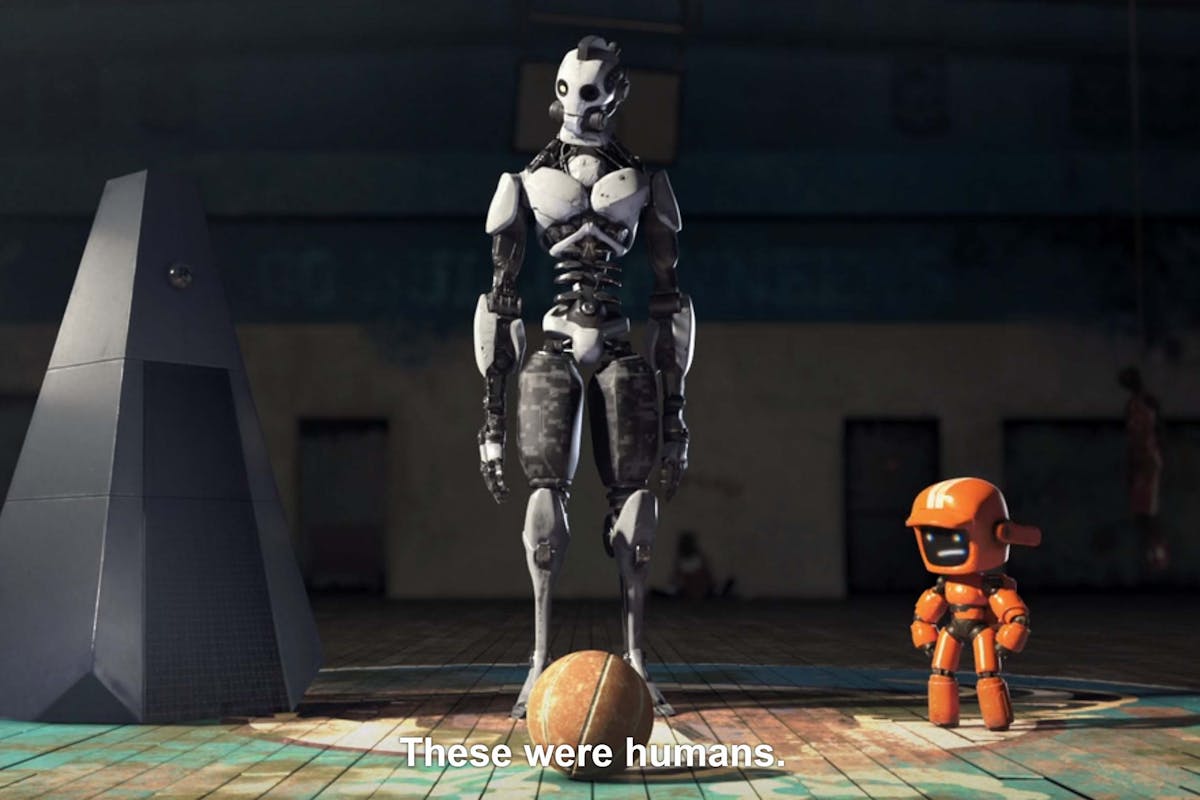 Much more light hearted, "Three Robots" is taking us to a post-apocalyptic city. XBOT 4000 (a humanoid robot not far from the I, Robot star Sonny) tours the remains of humanity. His travel companions are a red, bobblehead-like robot ("we come from a long line of baby monitors") and the very cool designed female-voiced robot who is a connection between TARS from Interstellar and HAL from 2001 A Space Odyssey, sprinkled with GLADOS from Portal. While combing through the ruins, the three muse on humanity — and cats.
Story/ Writing: 5/5
Animation: 4/5
Ep. 3: The Witness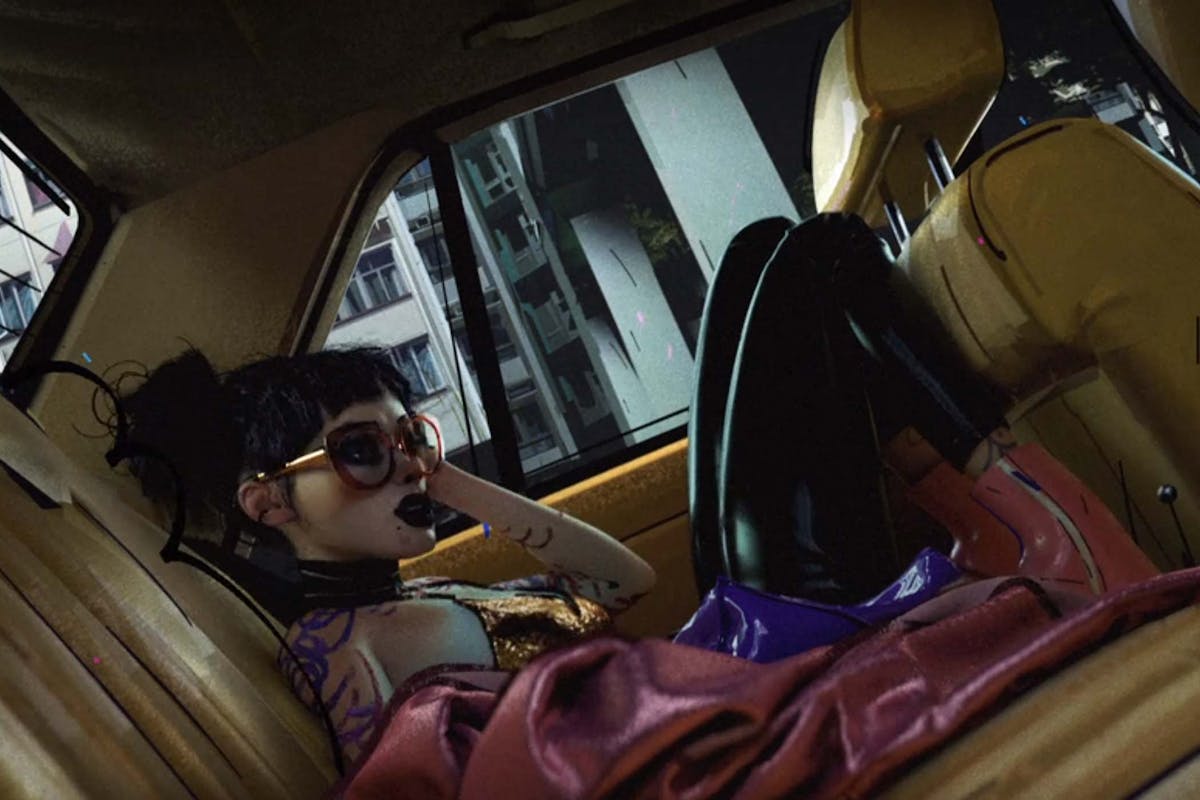 In this weird ouroboros story, a woman watches a murder take place in the opposite house, and subsequently is hunted by the murderer through a futuristic Asian metropolis. The art and animation style is outstanding, very close to graphic novels and a hint of A Scanner Darkly. I suspect it's live action that has been painted over and altered heavily. Quite frantic and definitely (cyber)punk!
Story/ Writing: 3/5
Animation: 5/5
Ep. 4: Suits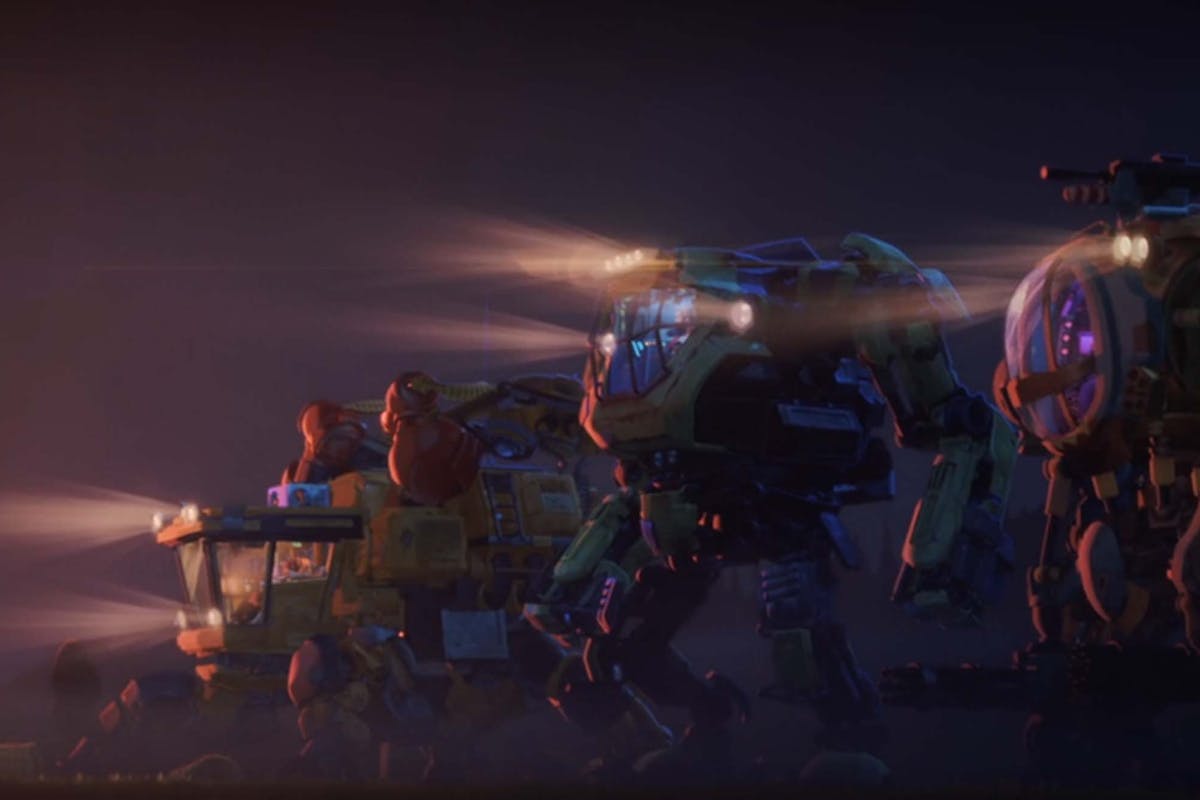 When a rift opens up and murderous alien insects invade the land, it's up for farmers Hank and Jake to defend their families with giant mech suits. The art style is reminiscent of video game Bastion (and the music as well!), while the insects are as threating as they were in Starship Troopers. A fun ride that makes you itch to play the latest MechWarrior.
Story/ Writing: 4/5
Animation 4/5
Ep. 5: Sucker of Souls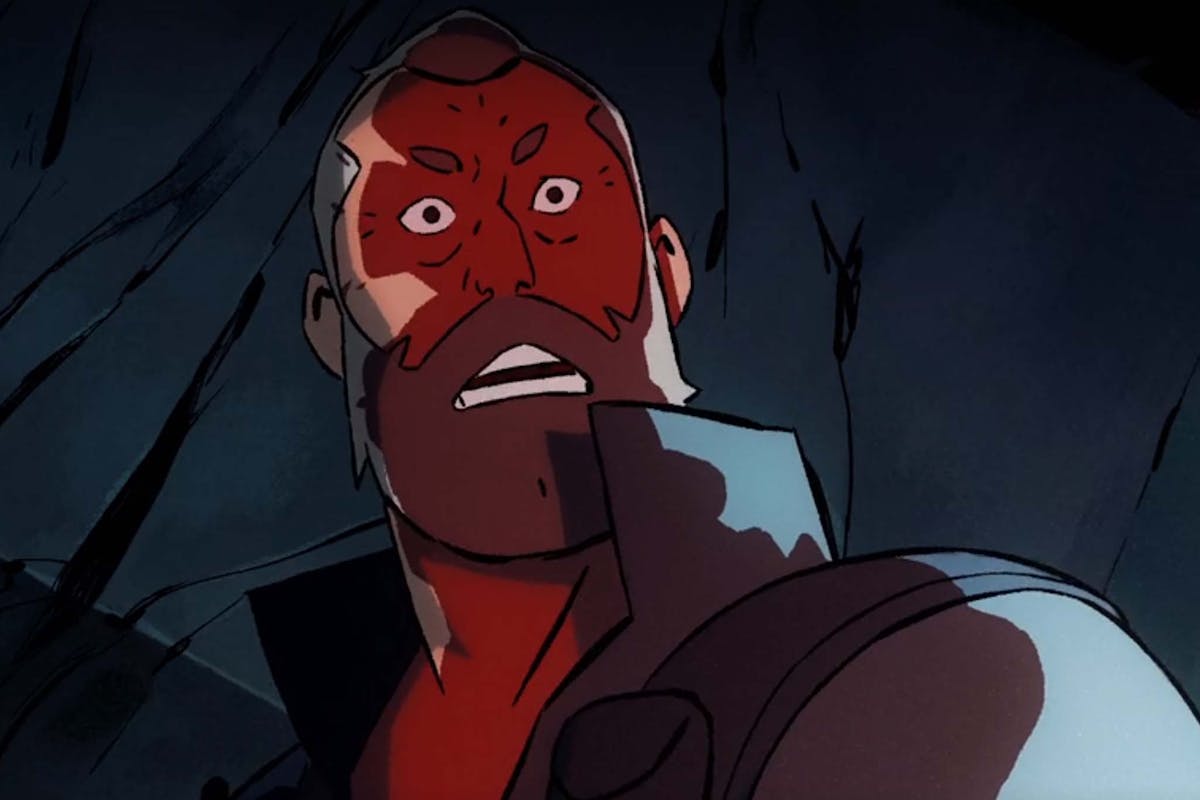 A modern take on Dracula, who is accidentally set free by an archeologist. He and his team of protective mercenarys need to fight what they awakened — with guns… and with cats. Fun little tale in western-style animation. Spoiler: there aren't any souls being sucked. Hello, Castlevania!
Story/ Writing: 3/5
Animation: 3/5
Ep. 6: When the Yogurt took over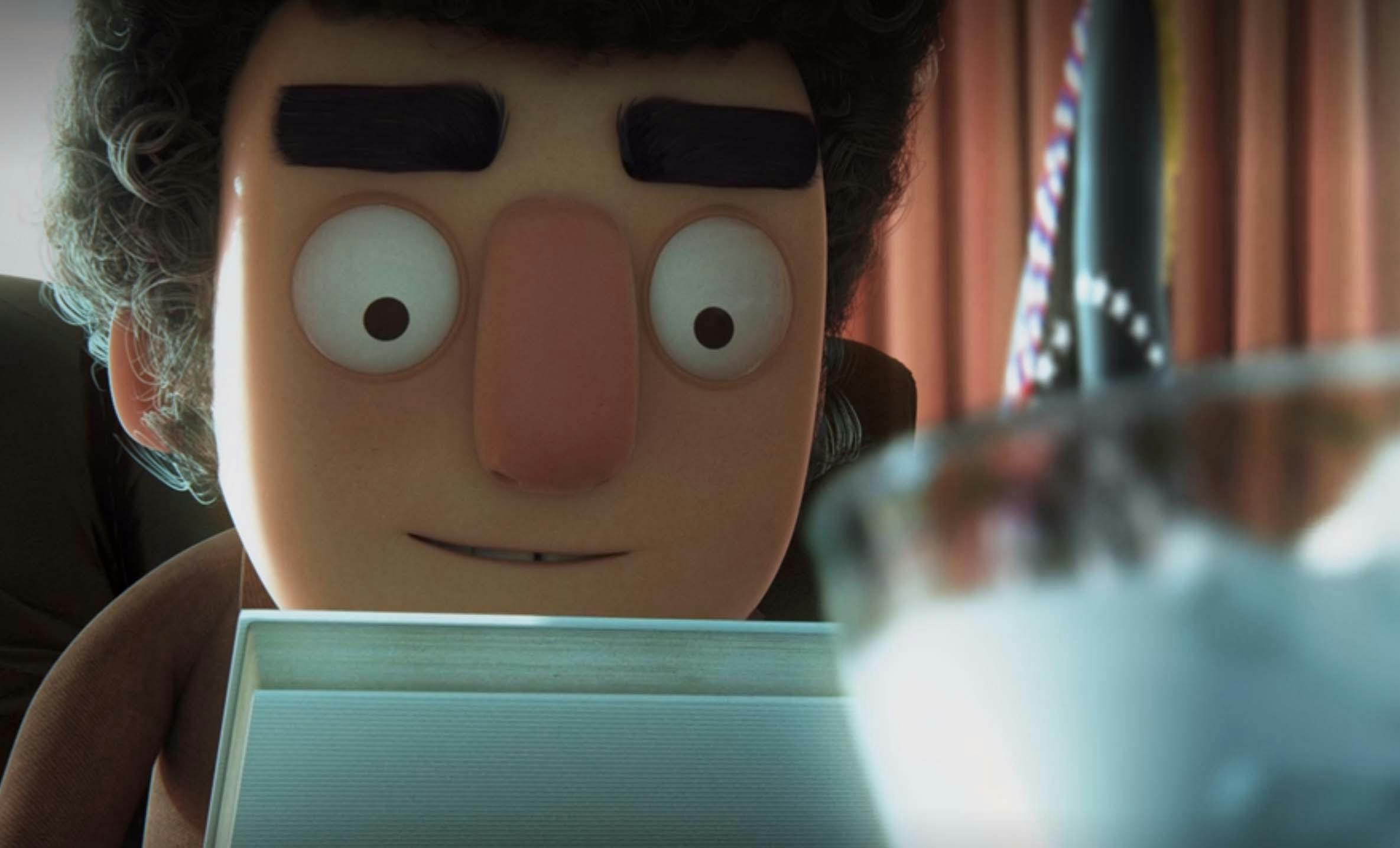 Based on a short story by John Scalzi: what happens when Earth is governed by a sentient dairy product? Full of little jokes, this is one of the more light-hearted episodes. It's also narrated by none other than Maurice LaMarche, who you might recognize as the Brain from Pinky and the Brain, as well as Kif and Calculon from Futurama.
Story/ Writing: 3/5
Animation: 3/5
Ep. 7: Beyond the Aquila Rift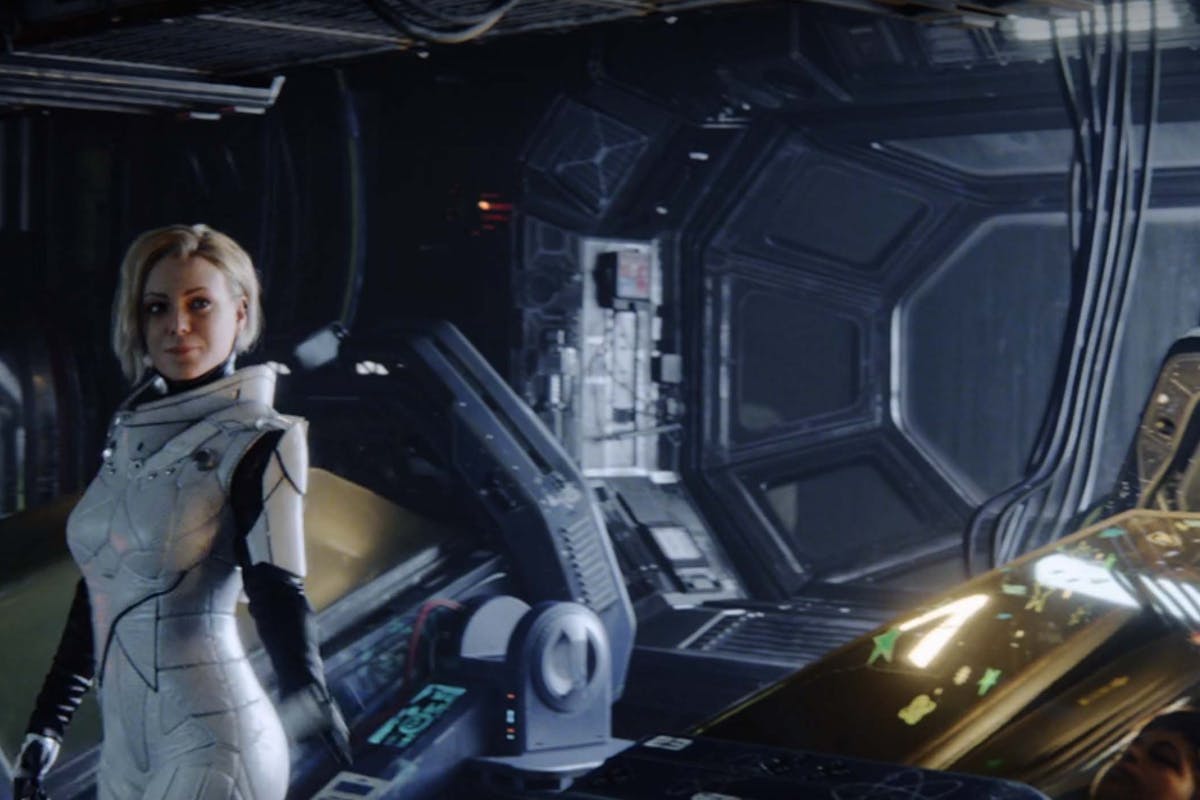 In terms of CGI production quality, this one really takes the cake. It a glorious sixteen minutes of guessing whether these are real actors and marvelling at the state of current computer graphics. Oh, and also wondering what the hell is going on with Thom and his crew. AND enjoying the ending. I really like most of Alastair Reynolds dark and grungy novels, and this episode based on a story of his fits perfectly.
Story/ Writing: 5/5
Animation: 5/5
Ep. 8: Good Hunting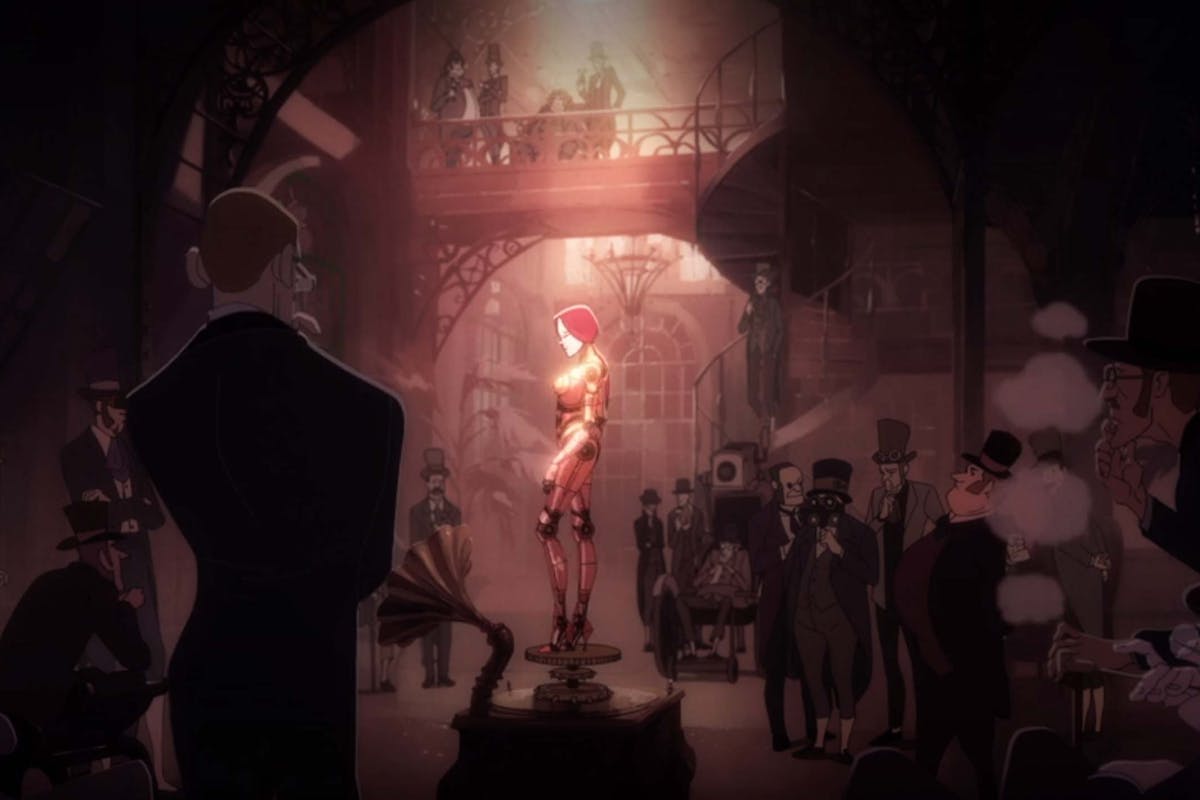 Written by Ken Liu, who gained international fame with his translation of the "Three Body Problem"-books from Liu Cixin, this episode follows the lives of Liang and Yan, spanning from a mythical and magical past to a new, steampunky Hong Kong. There is maybe a bit too much stuffed in the seventeen minutes running time: the whole transformation of a country, two lives and their struggles… then again, looking at a city like Shanghai transforming in two decades, it's not that far off.
Story/ Writing: 3/5
Animation: 4/5
Ep. 9: The Dump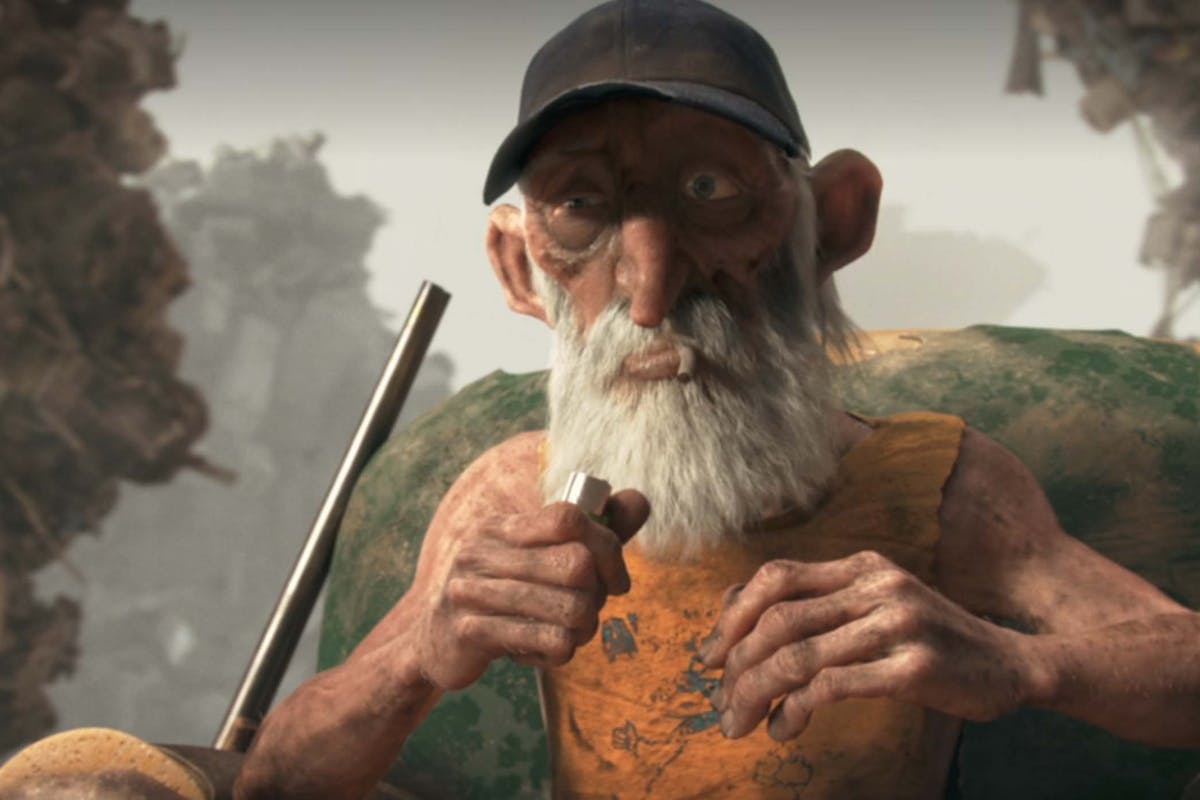 A city inspector visits Mr. Dvorchack, who is living in a vast trash dump. He is politely, but firmly asked to move, in order to make way for a housing development. With a cheek-in-tongue hillbilly voice, Mr. Dvorchack tells a story of the old times and relates why he will never go away. It somehow reminded me of Rango, the crazy movie that starred a chamaleon.
Story/ Writing: 3/5
Animation: 4/5
Ep. 10: Shape Shifters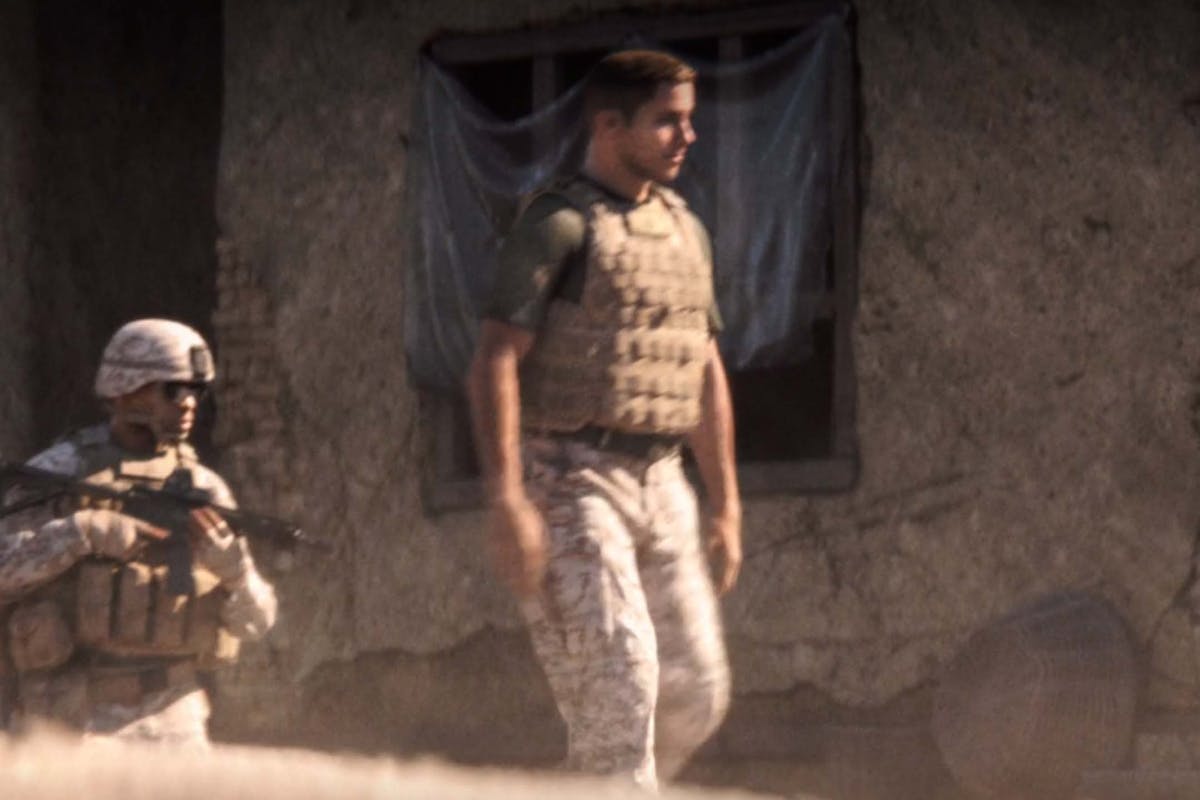 The USA are patrolling a middle-eastern country, only this time, they have the support of werewolves. Focussing mainly on a direct fight, it also touches on issues of racism ( speciesism in this case?). Outstanding CGI as well!
Story/ Writing: 3/5
Animation: 5/5
Ep. 11: Helping Hand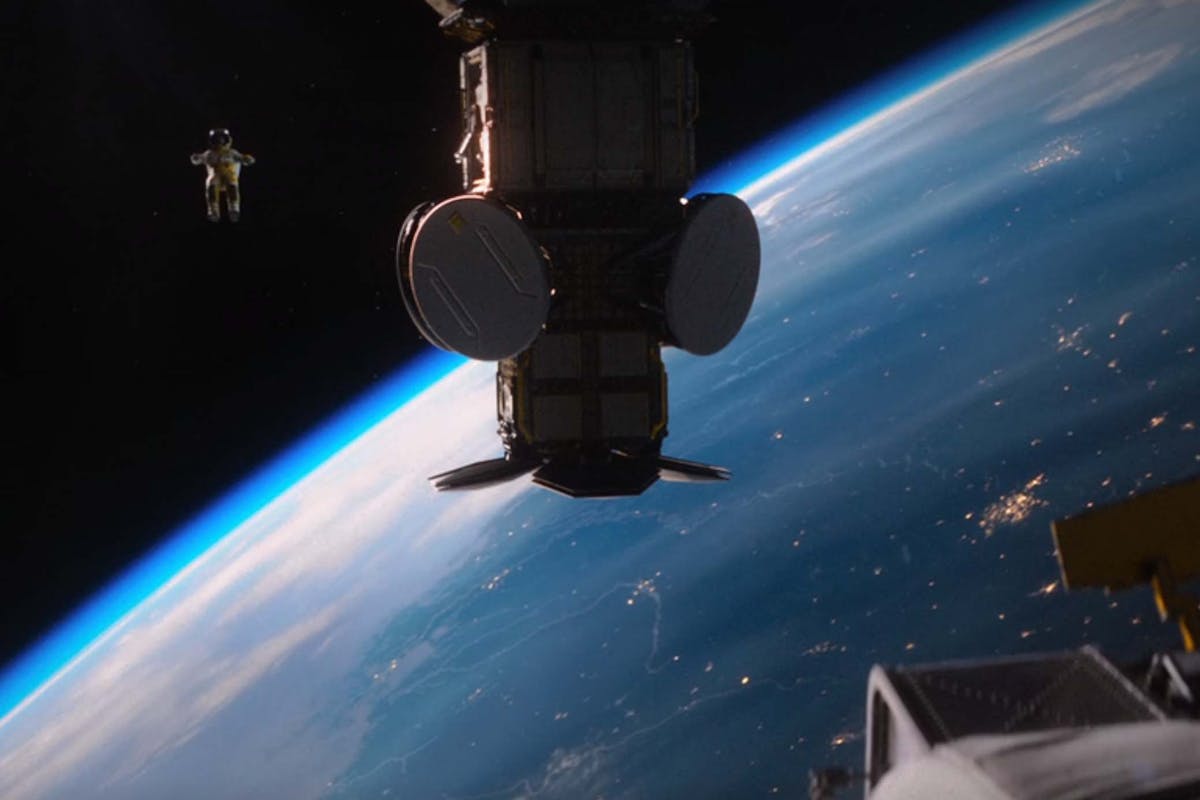 Mix Gravity and 127 Hours into a ten minute episode and you get "Helping Hand". Astronaut Alex is out on a satellite repair mission when she is struck by space debris, leaving her helpless in space. Not my favorite episode, series like Final Space got the feeling of getting lost in the emptyness nailed down way better.
Story/ Writing: 2/5
Animation: 4/5
Ep. 12: Fish Night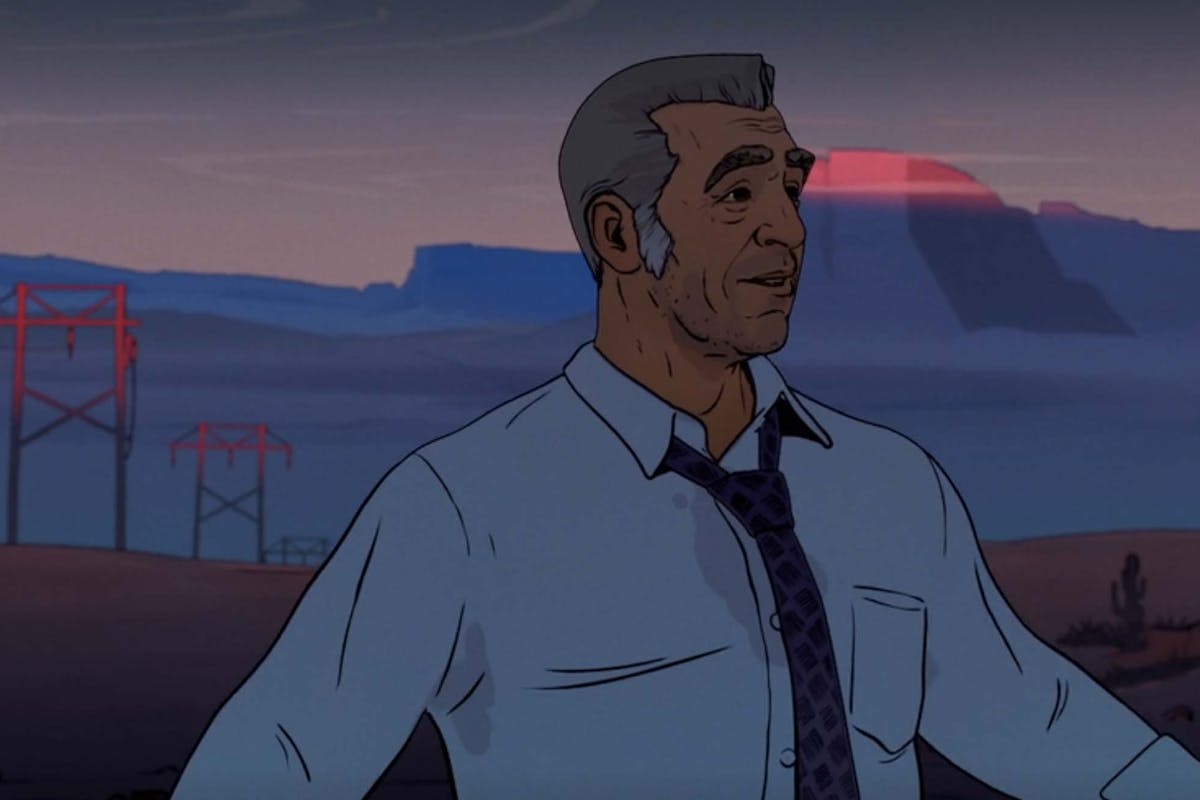 Two salesmen get stranded in the desert when their car breaks down. At night, when they think about how this desert used to be at the bottom of the ocean, they witness a magical phenomenon. Colorful and vivid, this episode excites a sense of wonder.
Story/ Writing: 5/5
Animation: 4/5
Ep. 13: Lucky 13 (see what Netflix did there?)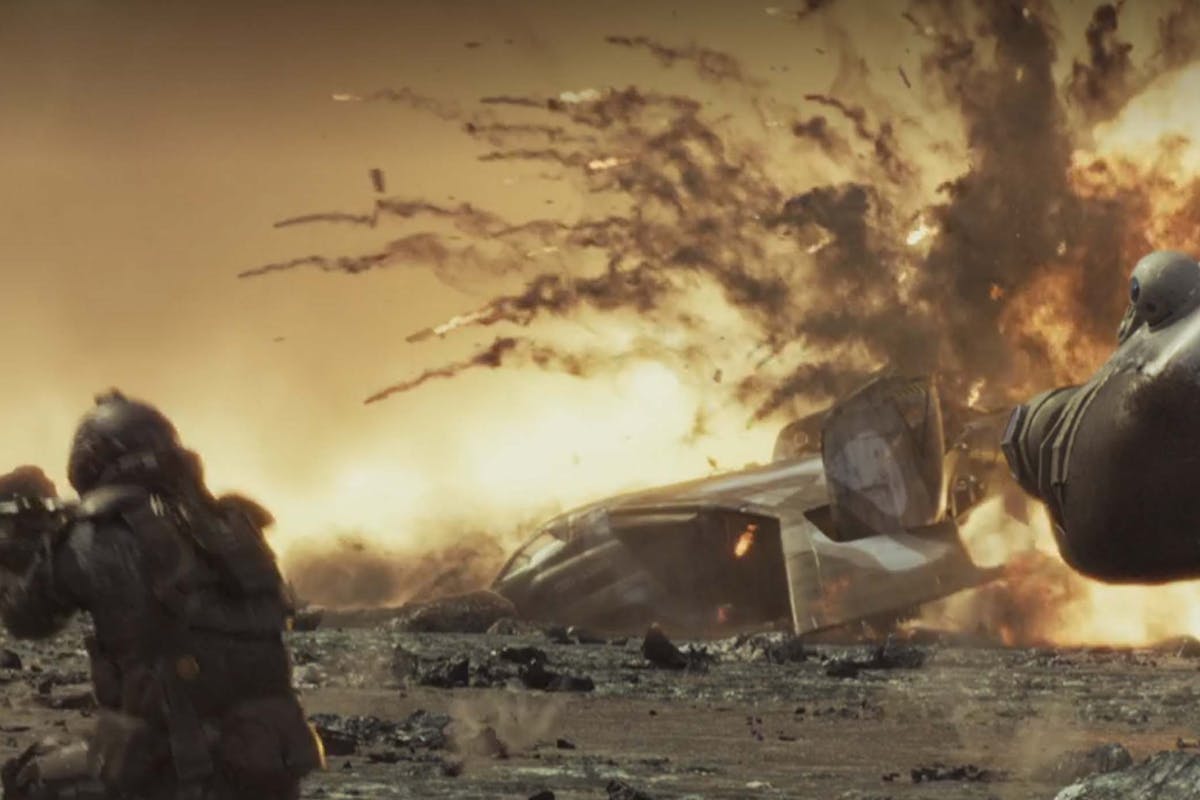 If you liked the Martian Marines from The Expanse, this episode could be a favourite. Again, it envokes an US American military experience, translated into the far future. Lucky 13 is the name of a dropship that seems to know whether its pilots like it or not. In a series of nail-biting action sequences, the viewer learns about the adventures of Pilot Colby and her ship fighting a faceless and nameless enemy. Could be straight from a current up-to-date video game!
Story/ Writing: 4/5
Animation: 4/5
Ep. 14: Zima Blue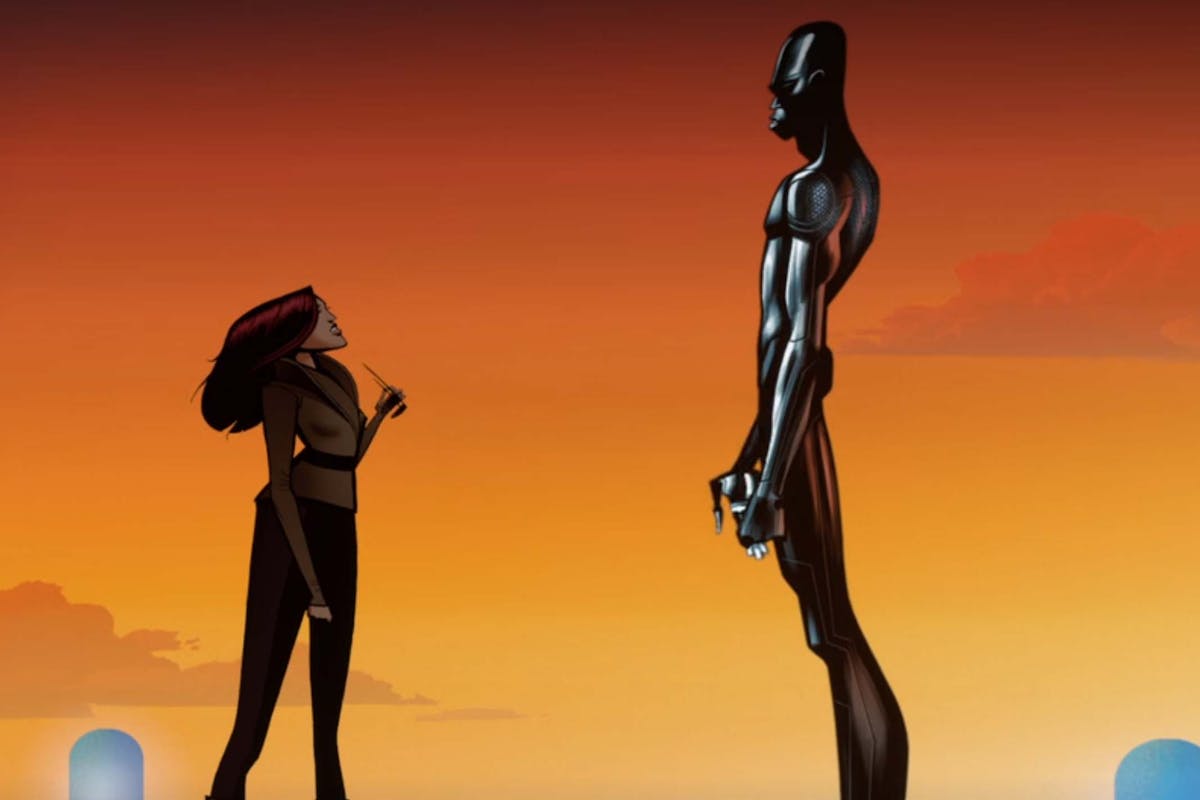 For over a century, artist Zima Blue has been drawing the most extraordinary art in his favorite color. Now, when his career reachest the highest point, he invites a journalist to tell his life's hidden story. There isn't much more to say that won't be a spoiler. Also based on a story by Alastair Reynolds, the episode is drawn in vivid hues and a more modern, abstract animation style — the studio that made the episode (Passion Pictures) was responsible for some of Gorillaz' music videos. Speaking of which, this could easily be a high-class music video…
Story/ Writing: 4/5
Animation: 4/5
Ep. 15: Blindspot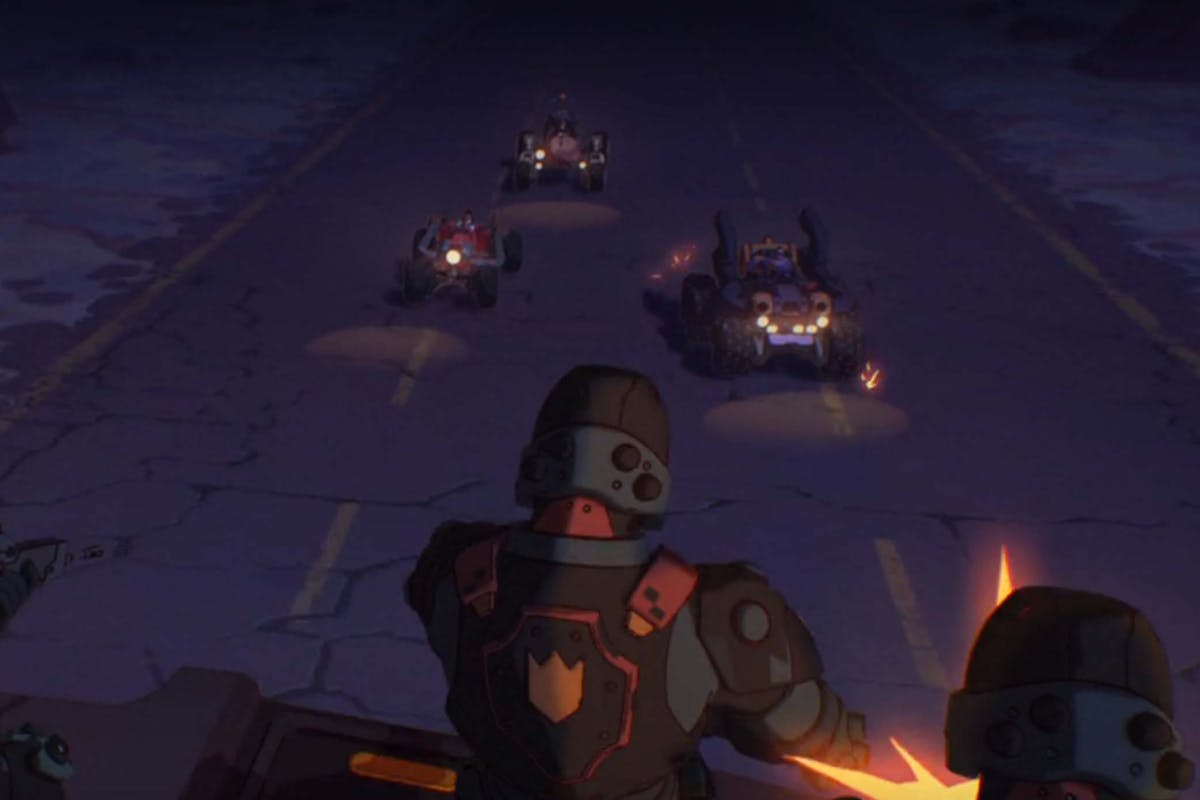 Guns! Robots! Explosions! Train Robbery! Enter "Blindspot" that connects all these themes with dark humor, oh, and more explosions. A fun and quick ride that makes you want to watch Mad Max Fury Road or play some Borderlands.
Story/ Writing: 3/5
Animation: 4/5
Ep. 16: Ice Age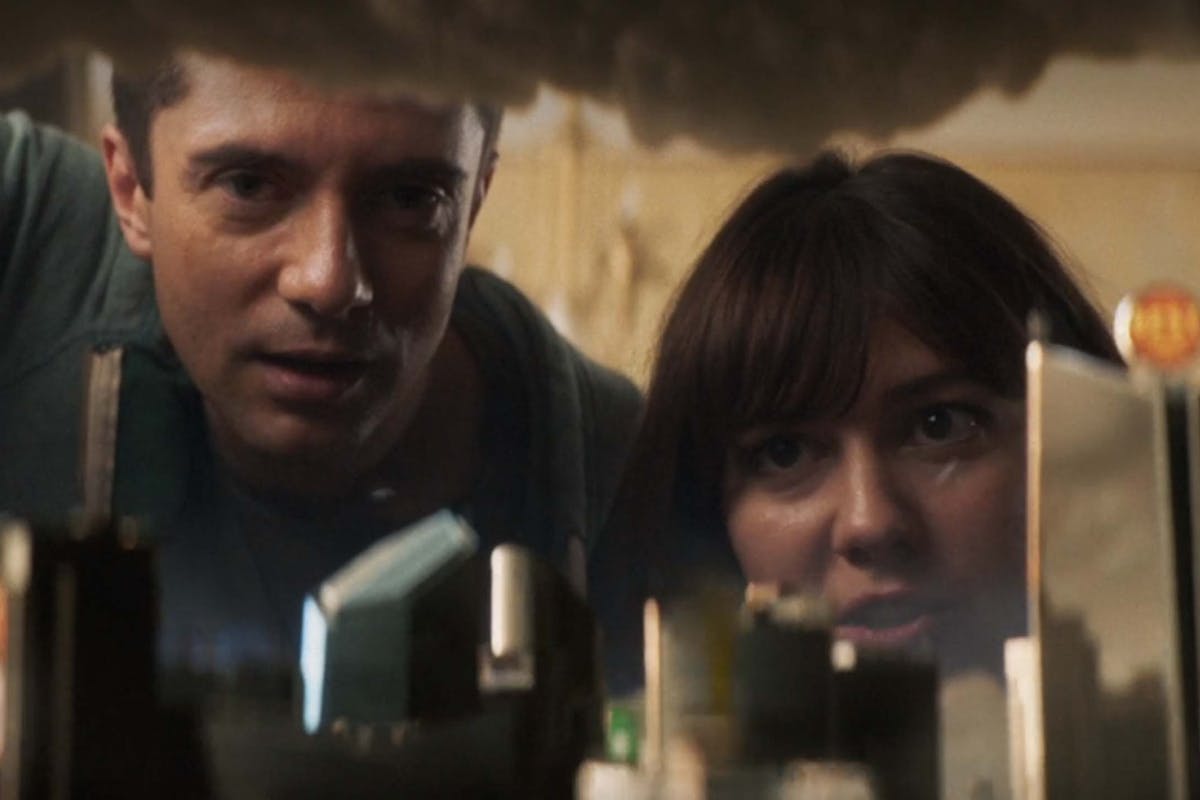 Written by American scifi author Michael Swanwick, this episode tells the story about a couple who discovers a tiny civilization in their freezer, watching world history enfold in hyperspeed. A theme that has been picked up in Futurama S3E20 "Godfellas", only "Ice Age" lacks the philosophical undertones, which leaves it a bit… predictable and boring.
Story/ Writing: 2/5
Animation: 3/5
Ep. 17: Alternate Histories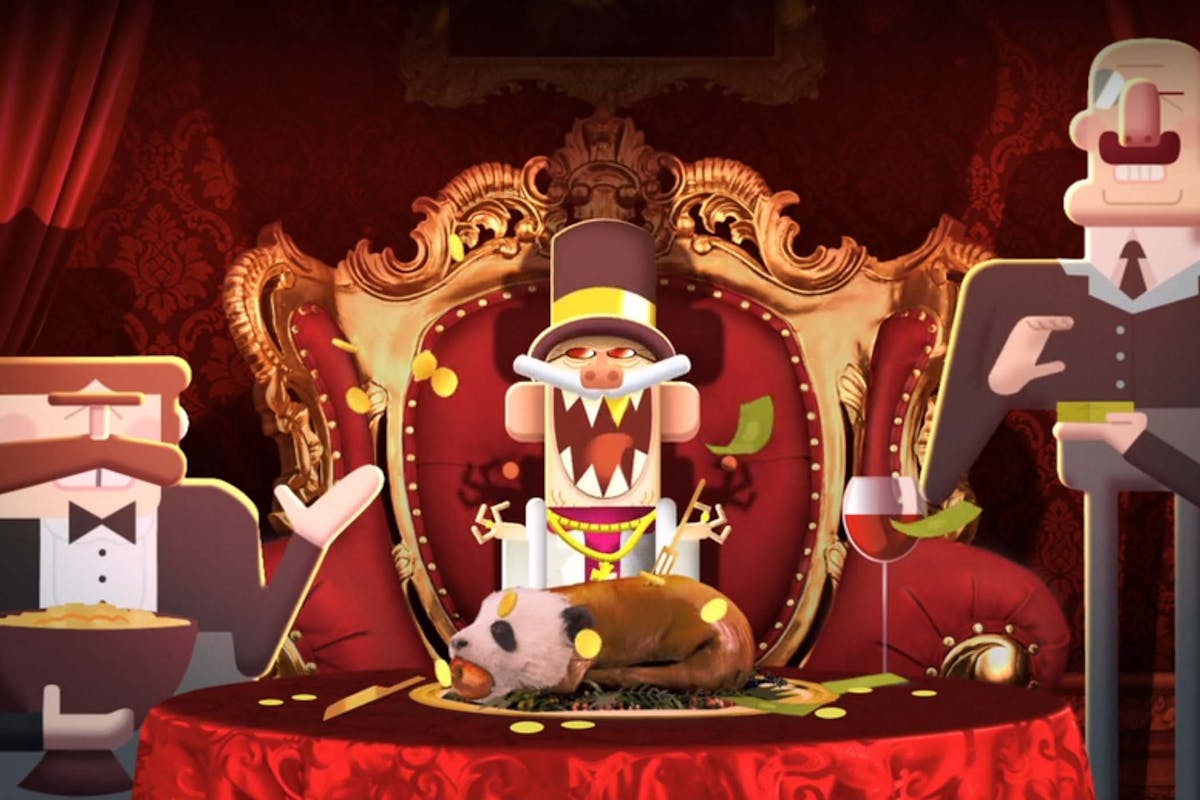 The last of the episodes written by John Scalzi, in a series of six whacky short films (mini-episodes inside an episode!) we explore what happens if Hitler is killed in various circumstances. Probably the most extuberant and non-sequitur episode of all, just as you can ask yourself "WTF?", it's already over.
Story/ Writing: 3/5
Animation: 3/5
Ep. 18: The Secret War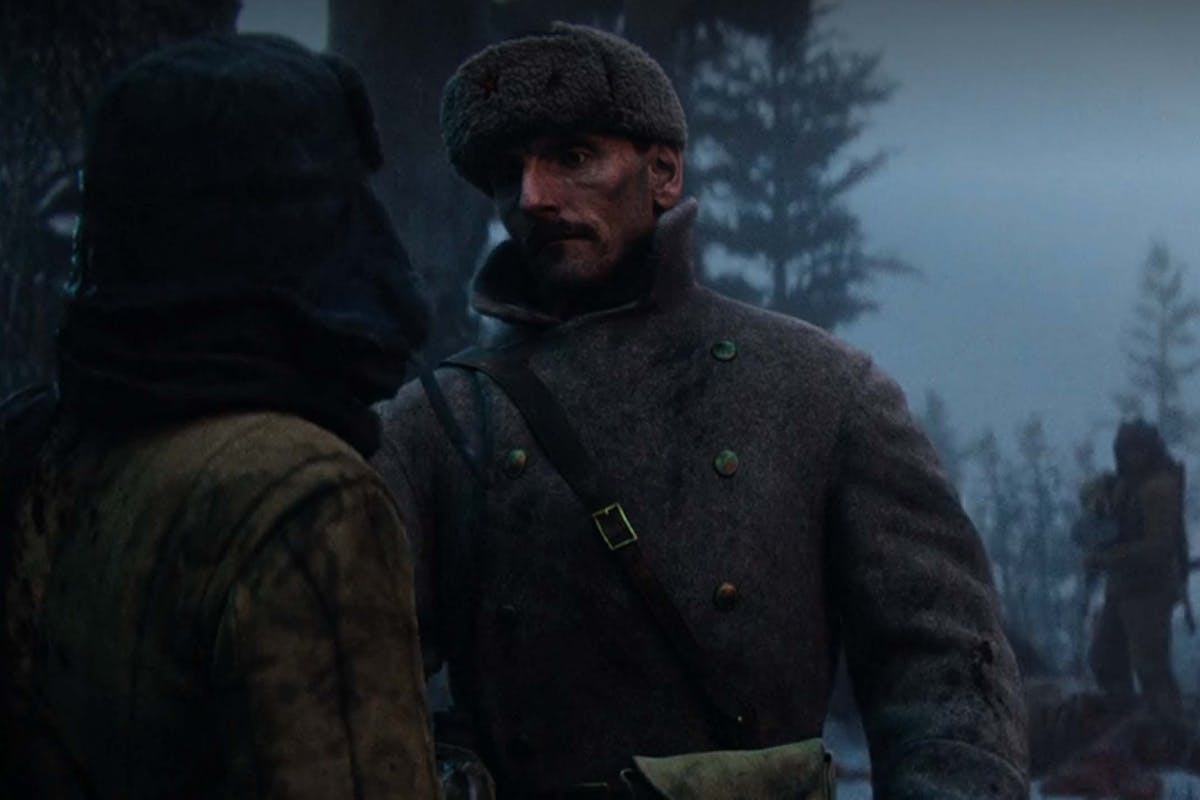 Digic Pictures, a Budapest, Hungary-based studio has produced game trailers for game like The Witcher 3, HALO, Mass Effect and Assassin's Creed. The quality of this episode is top-notch CGI. We follow a squad of Russian soldiers who battle demonic entities called ghouls that have been set free in a black magic ritual. Of course, there is drama, a demolitions experts and a last stand against the overwhelming enemy. Tight storytelling with a cinematic feel, I'd totally watch a feature-length version of it! My second-favorite episode.
Story/ Writing: 5/5
Animation: 5/5
Love, Death & Robots excels in showing off what we can achieve with CGI today. There is also a close connection between Hollywood and the video game industry, many of the studios have worked for either before. We could see even more cinematic realism in games — and I wish for more black humor in games, as well.
Netflix has succeeded in throwing science fiction fans a treat, proving that science fiction is not purely about space and combat as well. The only remaining question, of course, is this: → when will we see Season 2?