I've been playing around with Photoshop, trying to find ways to create those reflecting, kaleidoskopic images without manually resizing and rotating images. This was eventually achieved by using embedded images - there is an origin file, one that is cropped to a triangle, one that reflects the first triangle and the final image, which combines the triangles in a hexagon. Voilá, now I only needed to swap the origin image and the final file would update. This enabled me to play around with many different source images. In a second step, I combined two images with different scales and even added some transparency.
This is the "Satellite" series.
Drone shots and satellite images give very interesting structures and details. And with the roads (similar to the Streets series), some resulting images make you wonder why it has been built that way - the long road circling the town, the little lake with no outside access.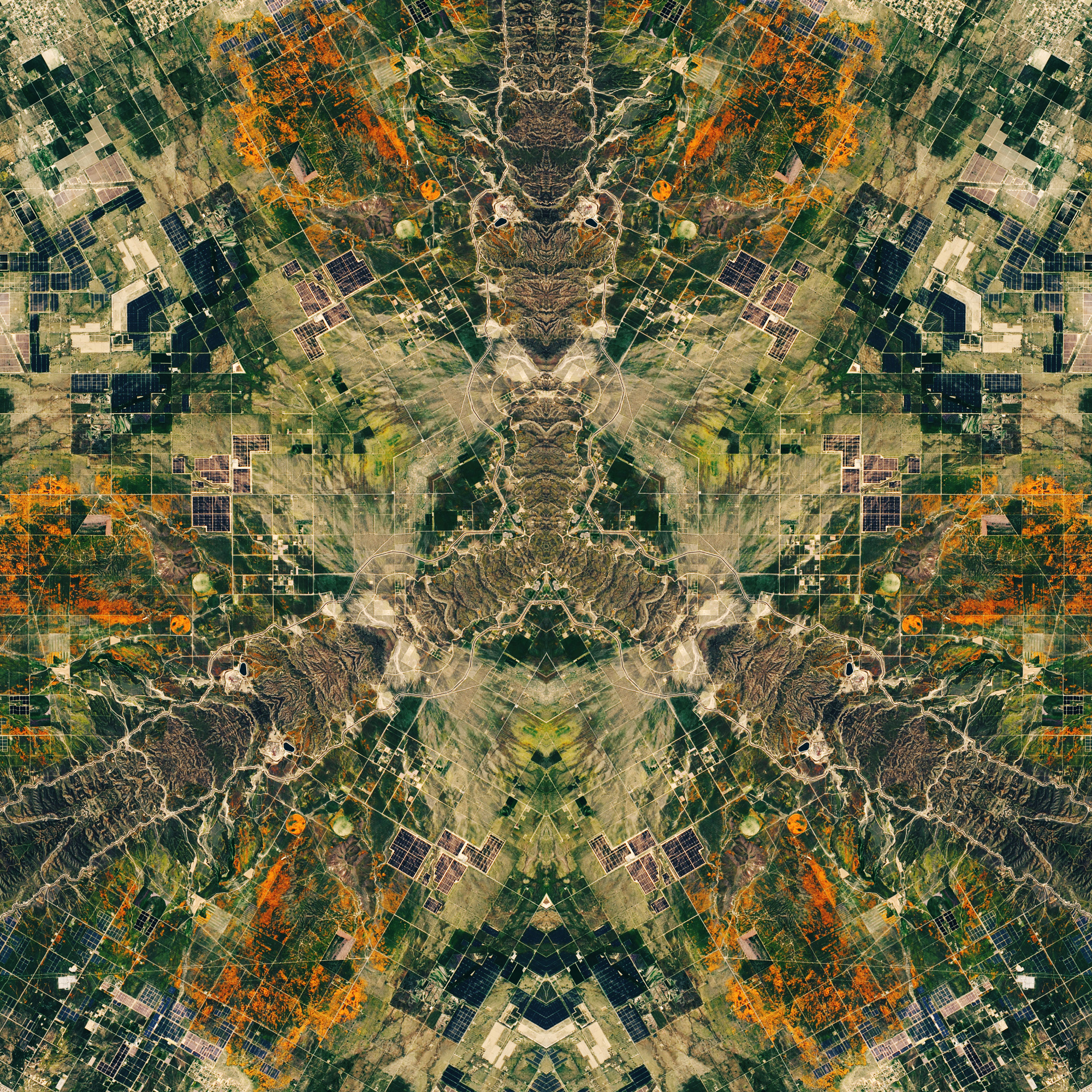 Kaleidoskope - Satellite I
Taken from a satellite, the orange specks are blooming trees.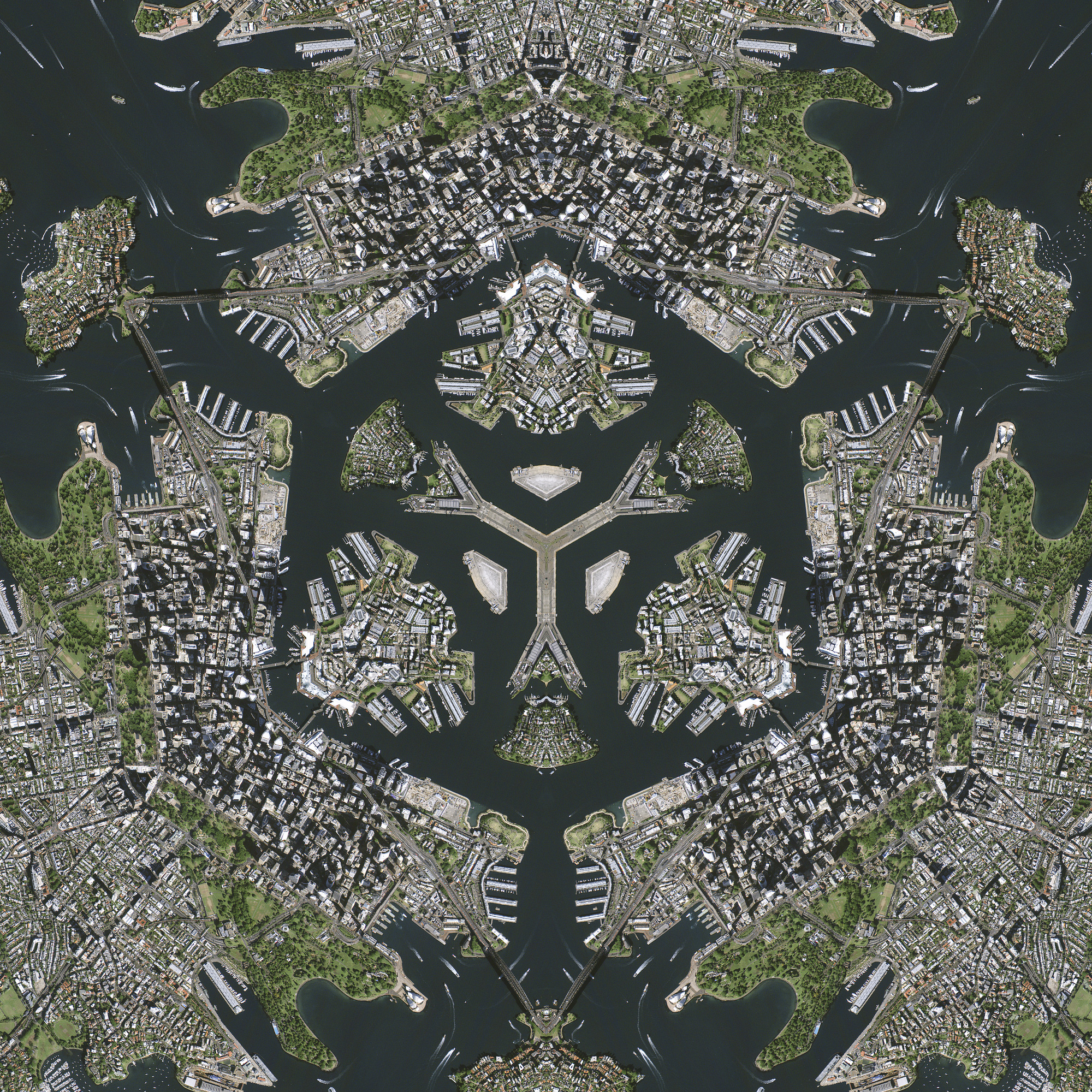 Kaleidoskope - Satellite II
This is Sydney, I believe.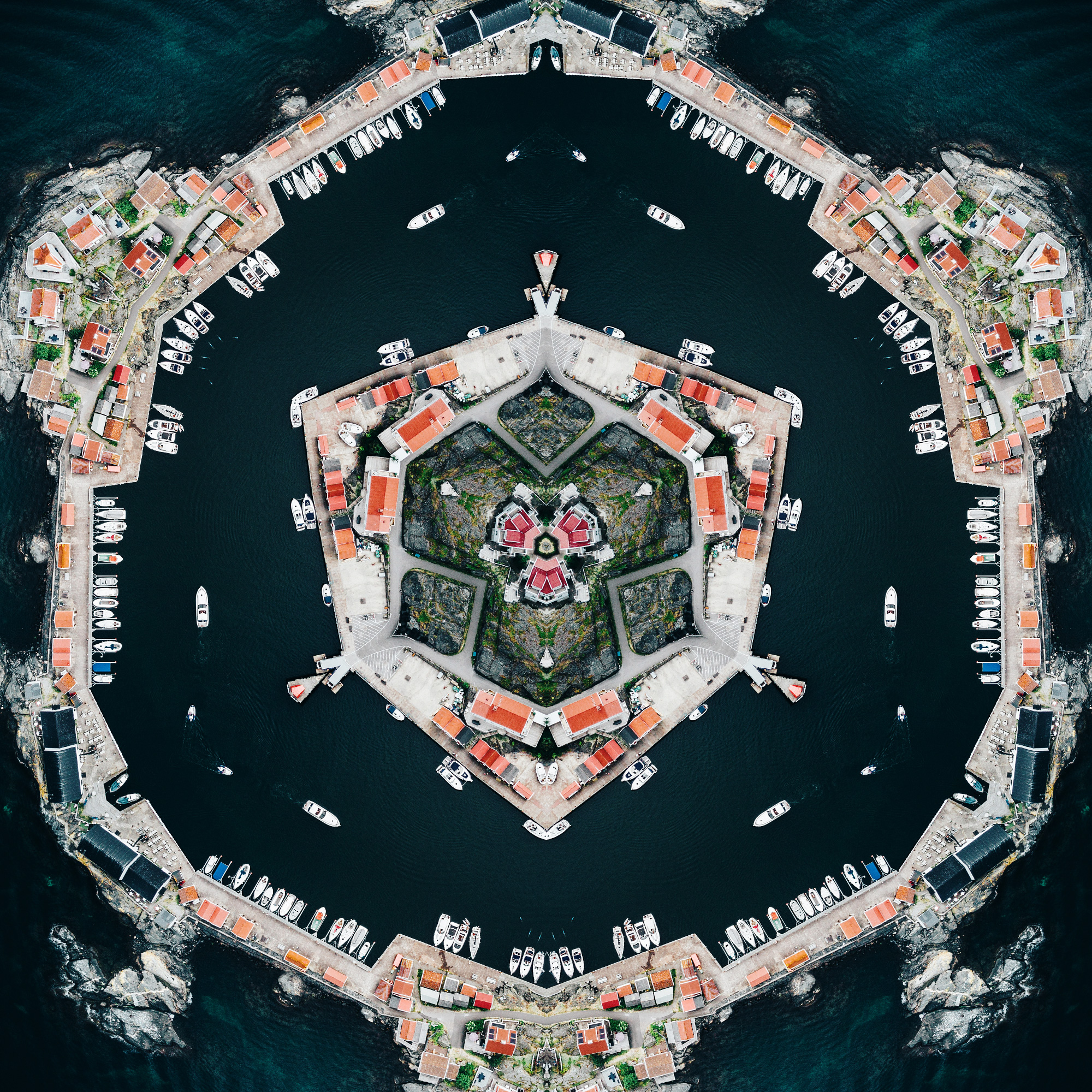 Kaleidoskope - Satellite III
Or should I say "trapped"?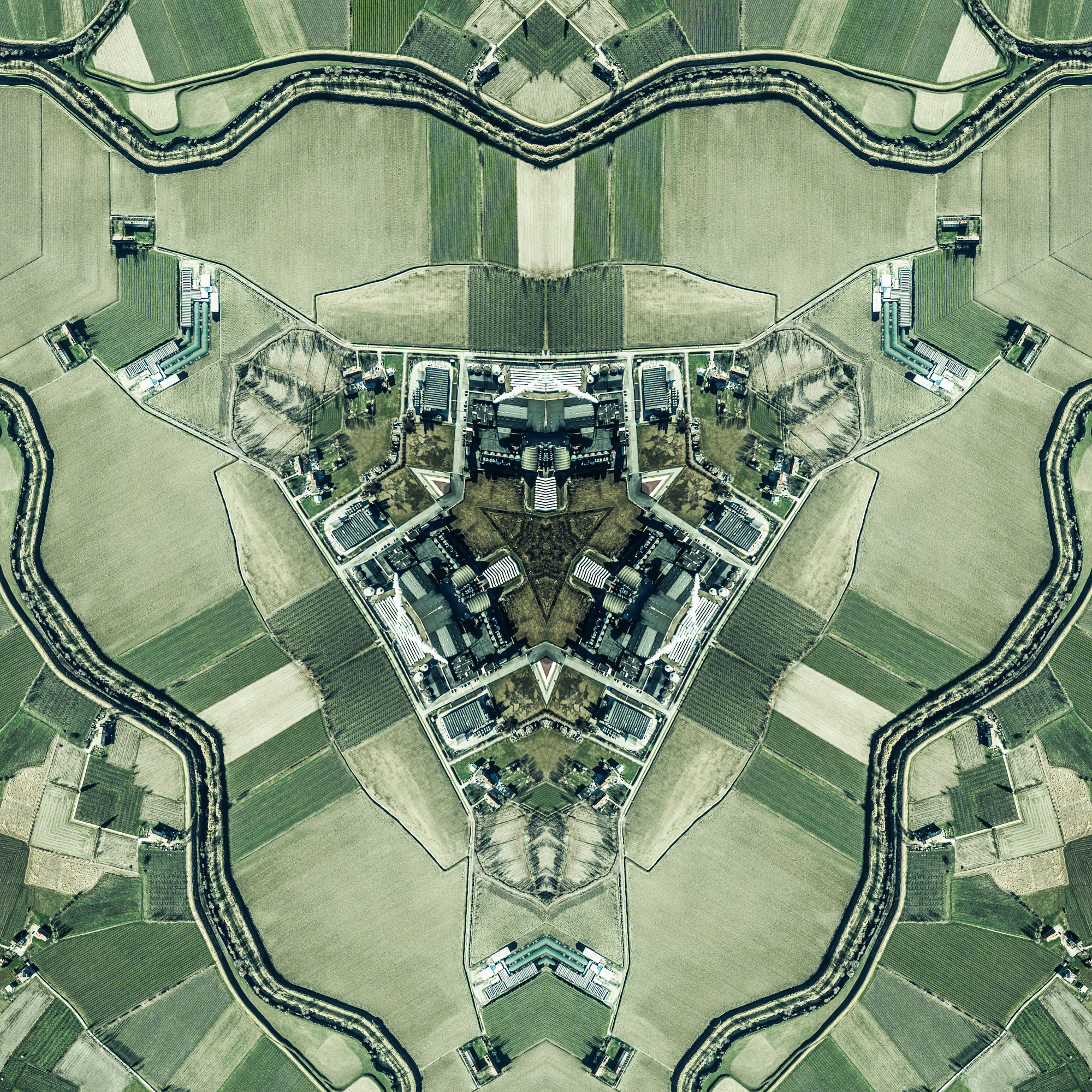 Kaleidoskope - Satellite IV
A centralized farm.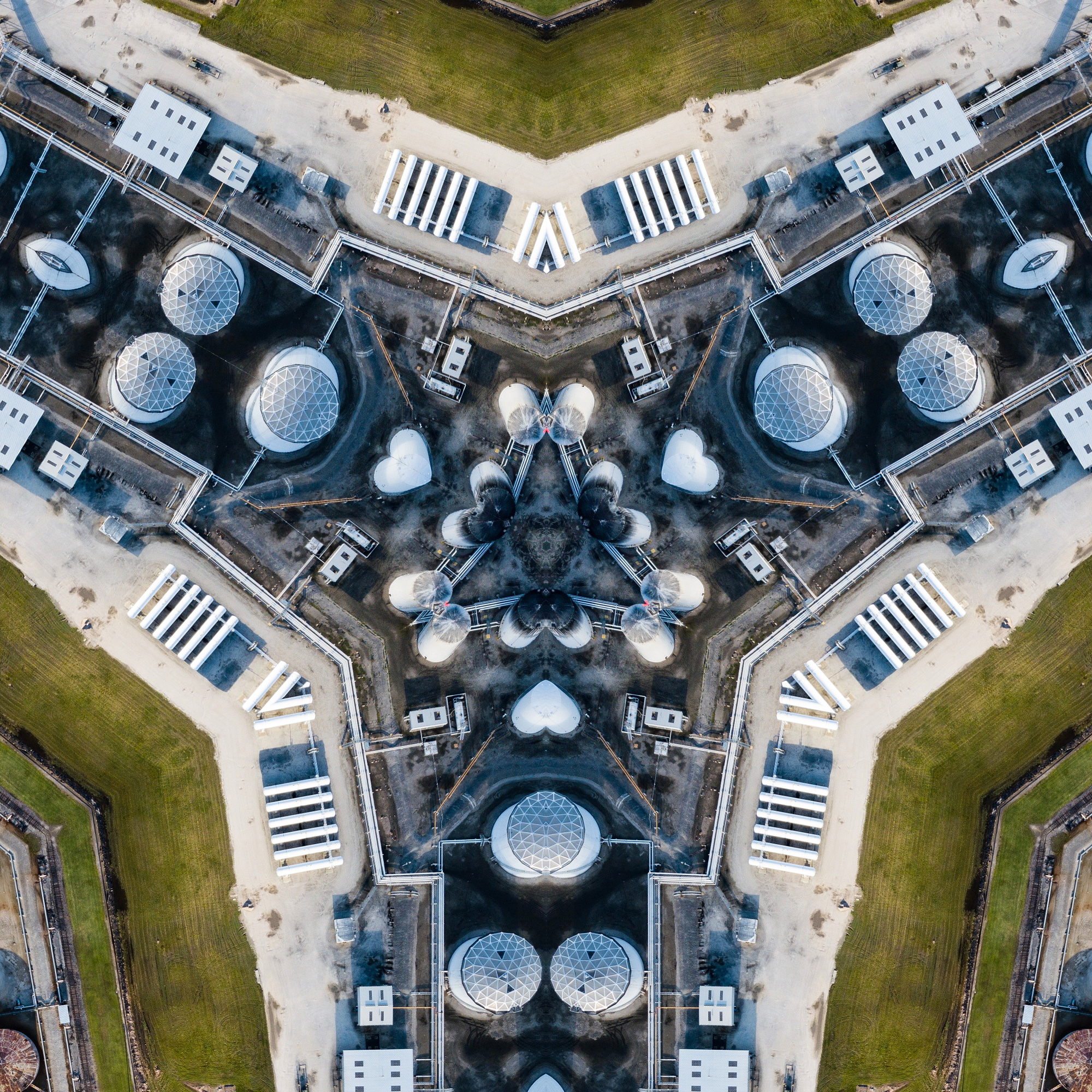 Kaleidoskope - Satellite VI
Industrial Complex.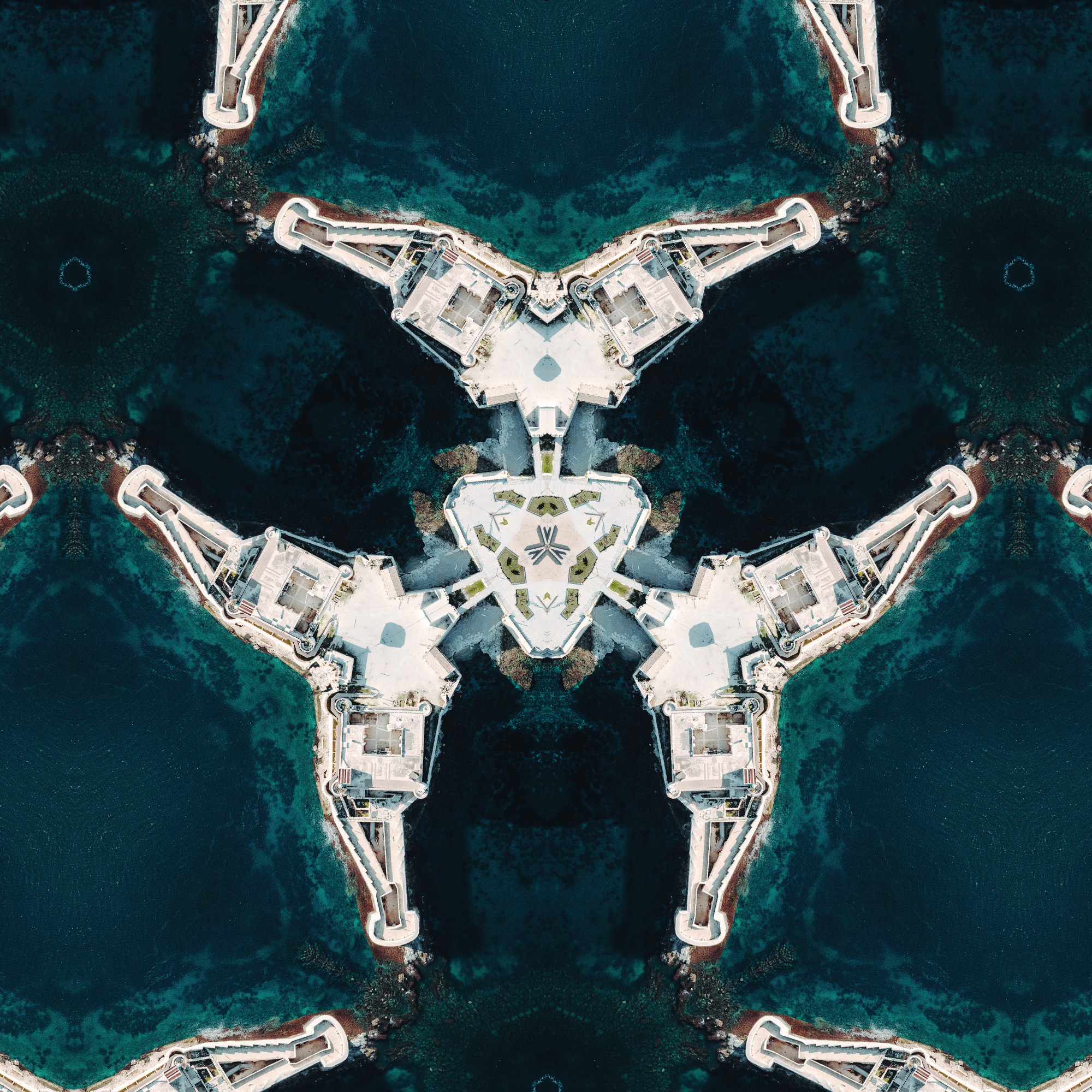 Kaleidoskope - Satellite VII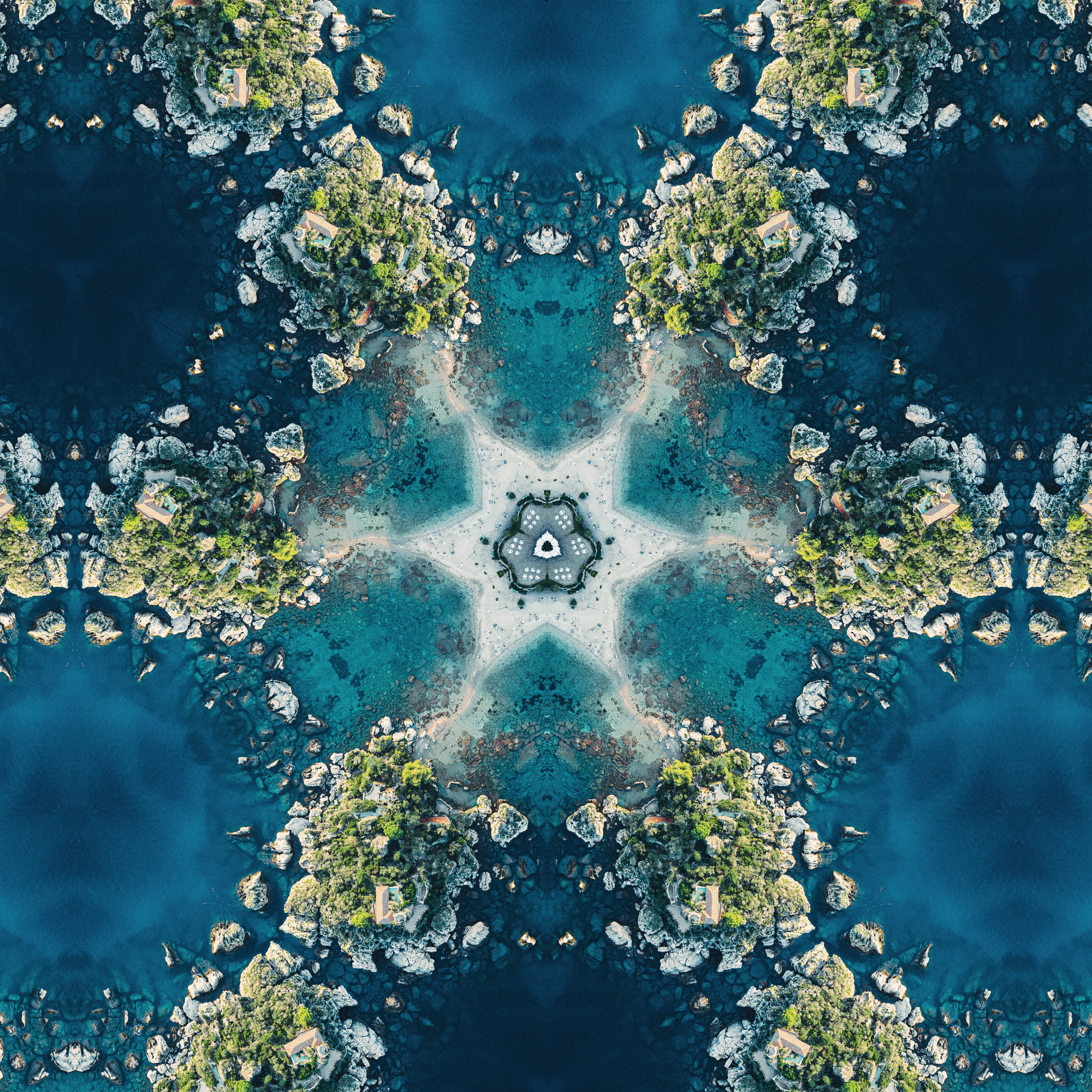 Kaleidoskope - Satellite VIII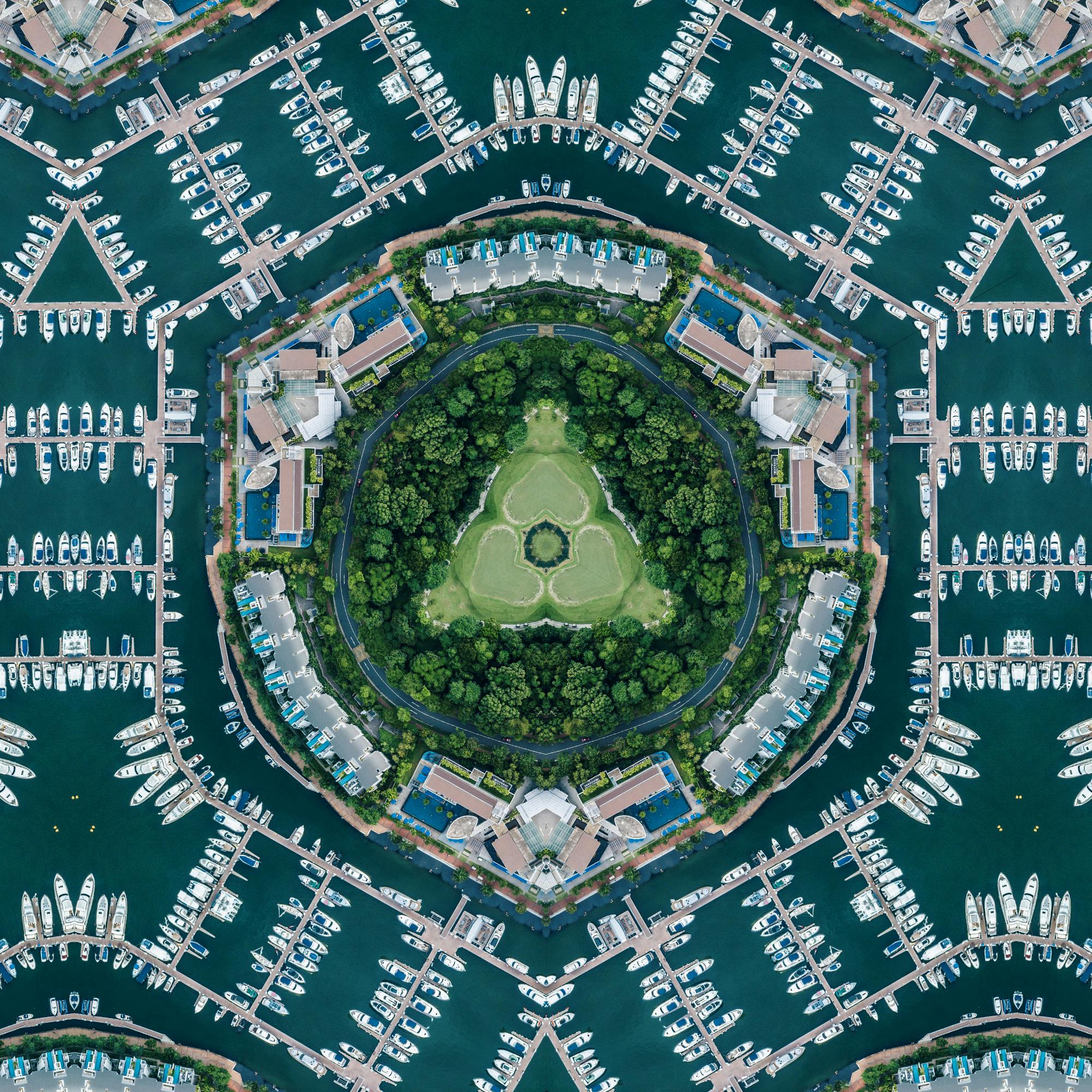 Kaleidoskope - Satellite IX